This is just my happy thread. I've officially been married 8 years. I met and married my husband when I was 18 and he was 22. He graduated college in ROTC and became a luitenant in the air force. Our first duty station was Misawa, Japan. I enjoyed all 4 of our years there. We grew so much as people so isolated from everything we knew. We are back in our home town of Wyoming living on 40 acres with all of our animals. Life and love hasn't been easy for us. My husband is bipolar and we are both strong willed individuals. Somehow we've made it work all these years and now we have a 1 year old son who brings even more joy to our lives.
I'm just feeling all lovey dovey as I was reading on the forums and decided ducks would be cool. I message my husband this:
Me: Ducks?
him: Sure.
Me:

I can't imagine what other man would be so ok with my collecting animals like I collect shoes. lol
Our beautiful son- Leonidas- being cleaned up by our beautiful great pyr- Jikiwaba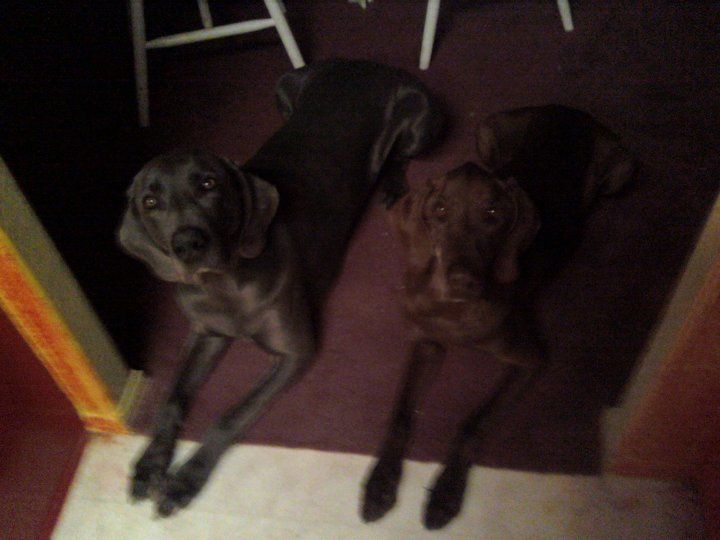 Our silly Weimaraner - Coomassie Blue- and our old Viszla - Louie-
Our stupid St Bernard sleeping in the closet with his toy skunk -Paracelsus
The horse.
Then of course we have 13 chickens and 4 ducks in the mail. We also have a few cows but they're grazing on our SIL's property right now.
That's it. I suppose I should have put this is random ramblings.