I'm going to try to build a small chicken coop for my wife on a very small budget. I'd like to see how cheap that a chicken coop can be built, but yet meet my five goals/requirements. (1) It has to look nice and be presentable. (2) Complement the property (3) Provide the chickens with proper shelter from the weather and predators (4) Easy clean out. (5) Be portable, so it can be moved, ether by hand, or a garden tractor.
I do metal fabrication for a living, so bear with me on my carpenter skills. This should be kind of fun and a learning experience for both me and my wife, as we are building this together. We've never raised chickens before.
I get skids from work for free that our material come on, when it is shipped to us. So this is where my material for the chicken coop will primarily come from. I brought home about 8 to 10 skids so far and took them apart and pulled all the nails out of them. The skids range from 8' 10' and 12' and are made with ether 4x4's or 2x4's doubled up.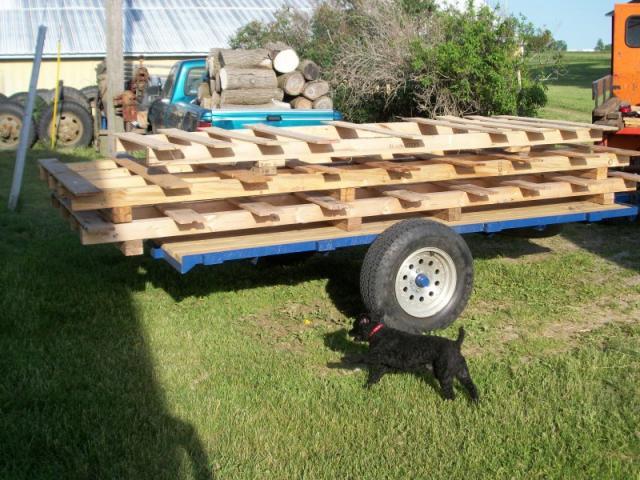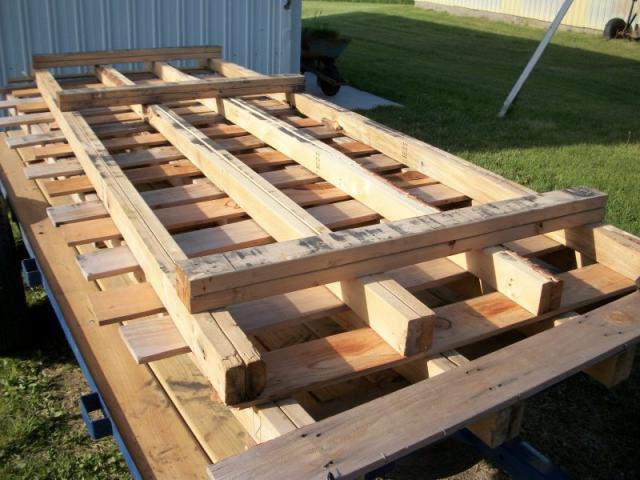 Here you can see a 12' skid made with the doubled up 2x4's. I can get lots of good building material from these.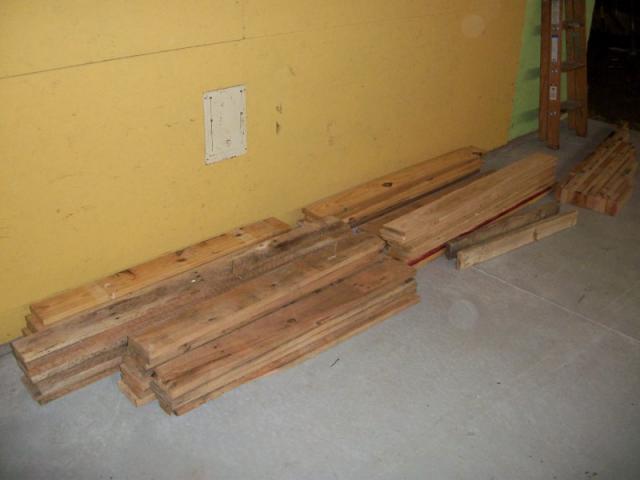 Here's what I have to start with so far, after knocking them apart. Plenty of long 2x4's, 4x4's and lots of boards.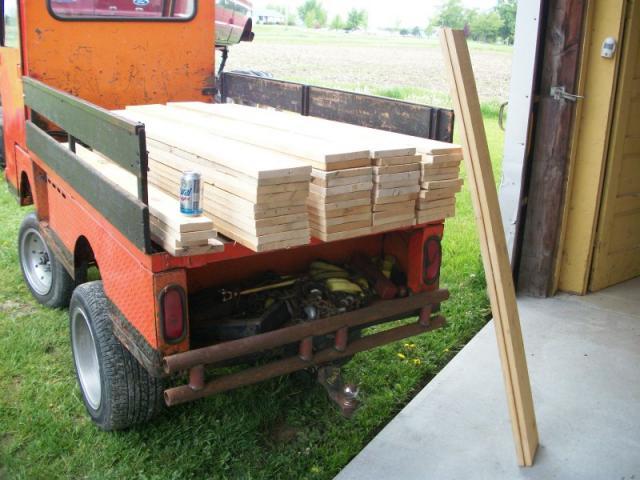 We had a machine delivered to the shop, and it came in a huge, heavy duty crate. It was made from 3/4" thick boards. The boards are 7" wide and 62" long. As soon as I seen the crate, I knew I had to have it for the new coop. I took it that day, before some one else clamed it. I've been gathering up material for about the last month, once we decided we were going to get some chickens for the back forty.
So this is what I have to work with. So what do you think, good start to an inexpensive coop?
Last edited: