The Great Guru of Yap
Premium Feather Member
11 Years
Aug 25, 2008
39,693
165
423
A chihuahua puppy adopted US today. It was bouncing around outside the fence trying to get in. Ken took it all over the neighborhood looking for someone who may have lost it. Nothing. She is adorable, doesn't shake, doesn't bark at people walking by, gets along fabulously with the kitten.
Her name is now Pepper. She is black with some brindle markings. And before y'all holler for a pic, I am gonna download it tomorrow at work - Ken already went to bed.
Outside tonight the sprinklers were on and she kept trying to "catch" the water. It was hysterical!!!!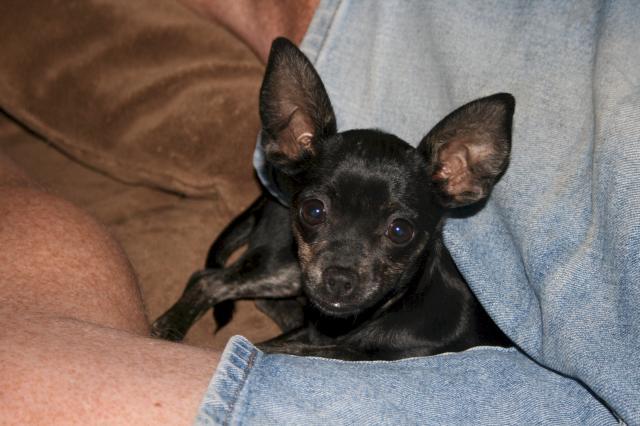 Last edited: