May 13, 2010
3,080
33
326
I had posted a couple of days ago about trading a pair of my pekin ducks for a pair of Pilgrim geese. Well, I did but I'm not sure if I got Pilgrim geese or not! They are both white...one has some grey on the wings, butt...one is almost all white. they both have blue eyes...I thought pilgrims were auto sexed? One has a small knob on it's bill, the other does not. The one I THINK is a female has a brighter bill and seems easier to deal with.The other...supposed to be male..has the knob and is more threatening.He isn't mean...just scared and vocal about it. I think the guy said they were white pilgrims? Couldn't find anything on those....
I will post pics tomorrow so maybe someone can tell me what I have. The guy had what he called African Grey Toulouse and White Pilgrims all in together.
Here are some pics...I know not the best but they both have some grey on rump...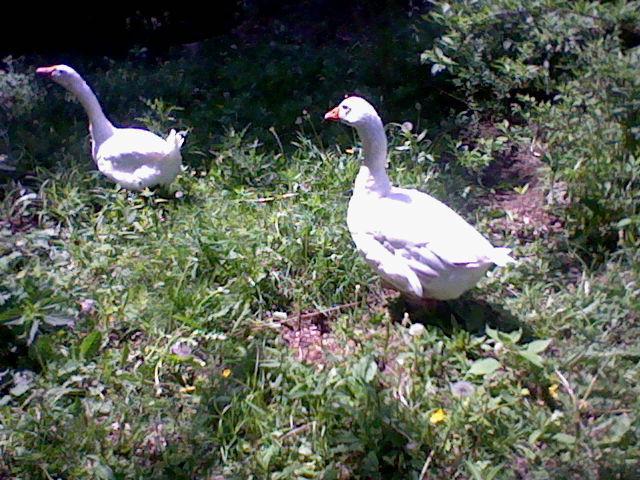 And another...I'm really think I got 2 males...or some crosses...but the one without the knob seems more docile...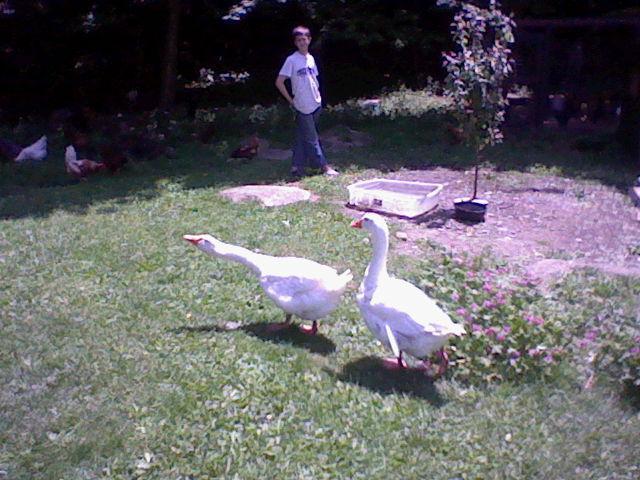 One more...they are not really people oriented so it's hard to get a pic...
I will try to get better ones later..but any ideas on breed/gender would be appreciated

Last edited: