I named her Lucy, because her face and body had a little more red on her than Ethel. Now it's getting redder... She also chest bumps with Fred the rooster sometimes, nothing violent they just bump each other sometimes. She seems a little dominant too, Fred still seems like he's in charge though.. Even though he's 1/2 of Lucy and Ethel's size and always sleeps between them, like they're protecting him! lol
Anyway, here's Lucy!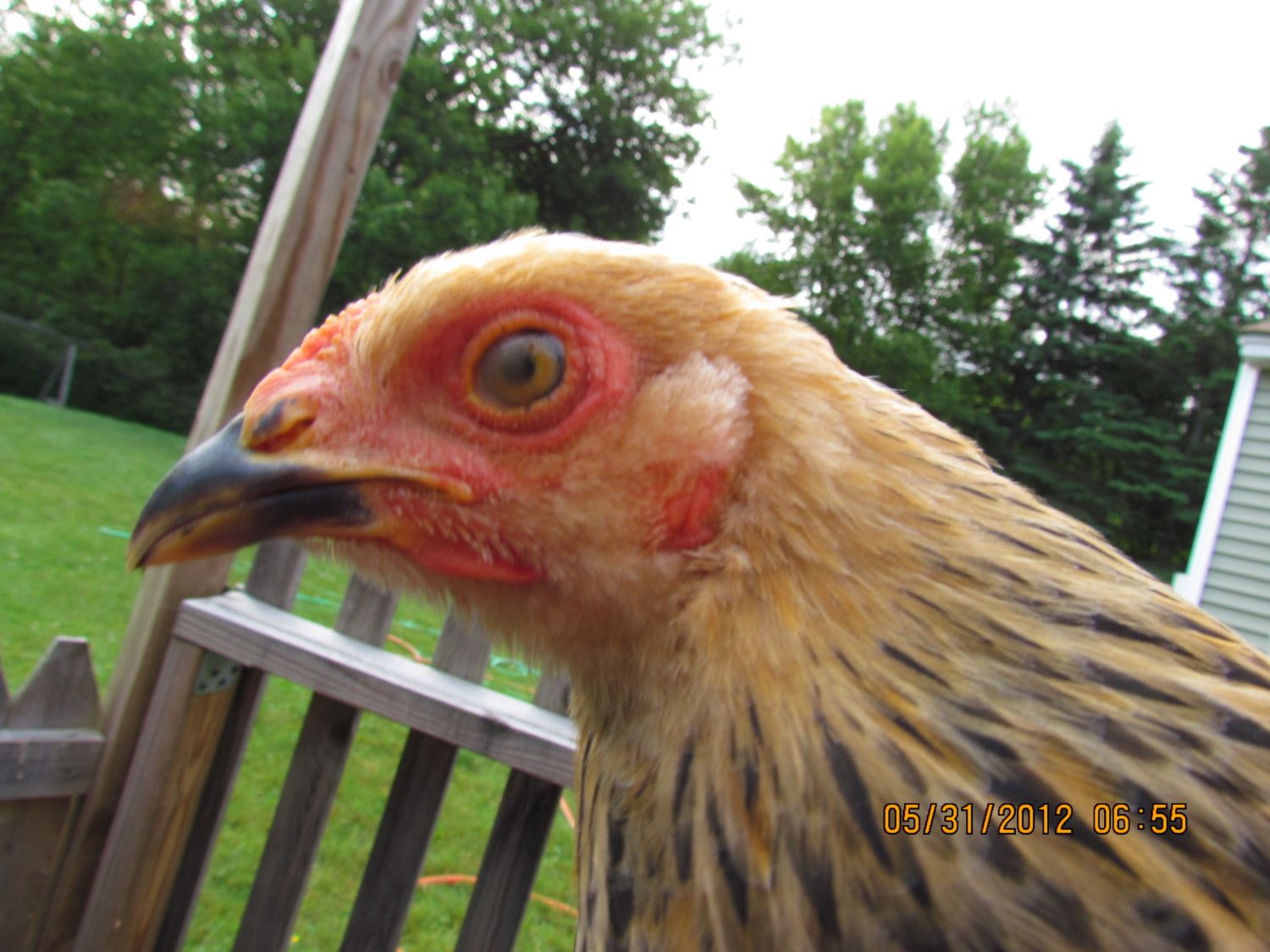 This was her about a week ago... She's the one near the water dish.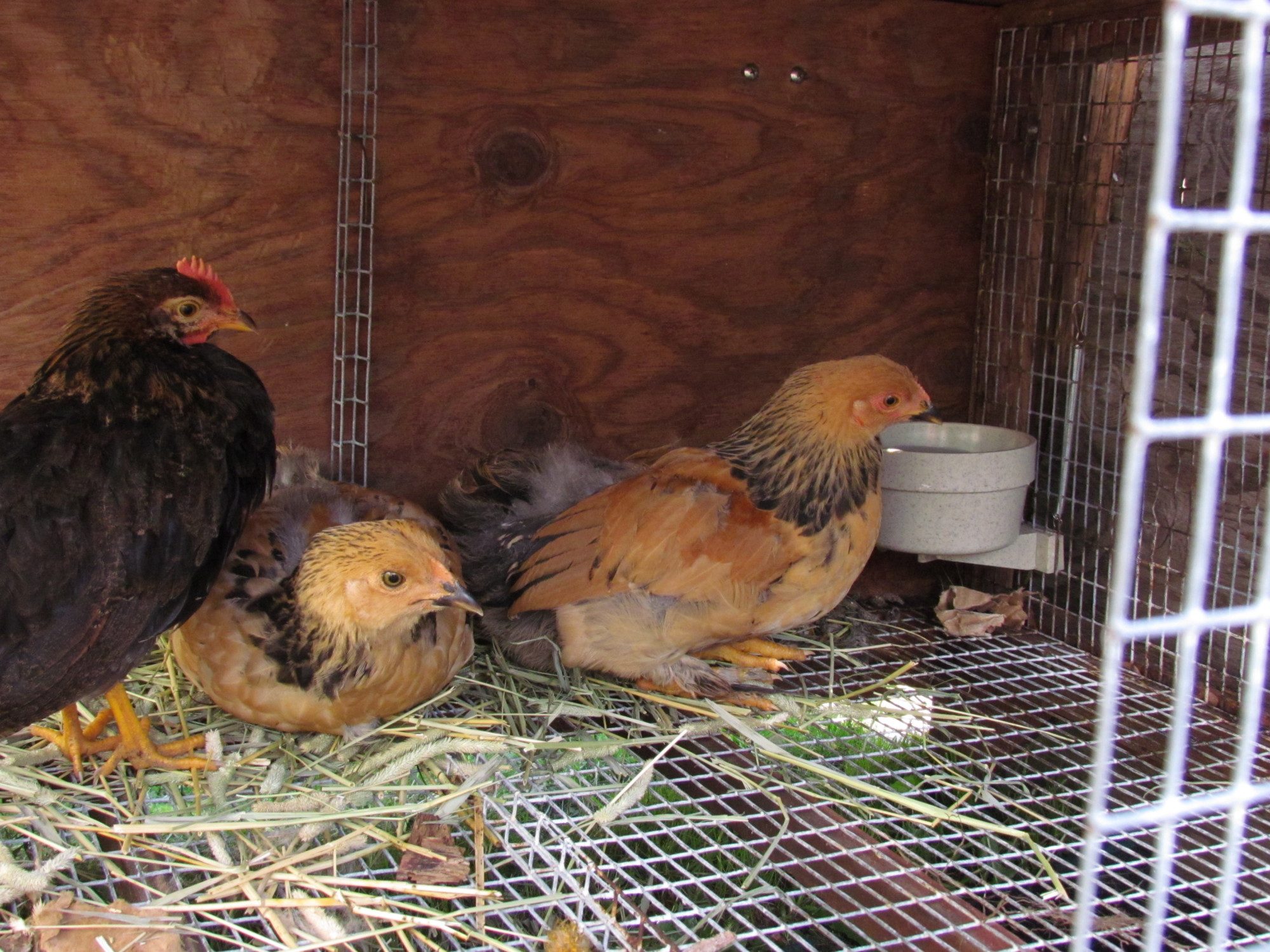 Last edited: