The Madd Hatcher
10 Years
Feb 26, 2009
2,421
19
181
I have a 110 pound American Bulldog that is four years old, she was born deaf. We made it through the puppy years and she has calmed down quite a bit. I always knew she was a little nutty and I was ok with that. Well imagine my surprise when I walked into my livingroom today and saw this......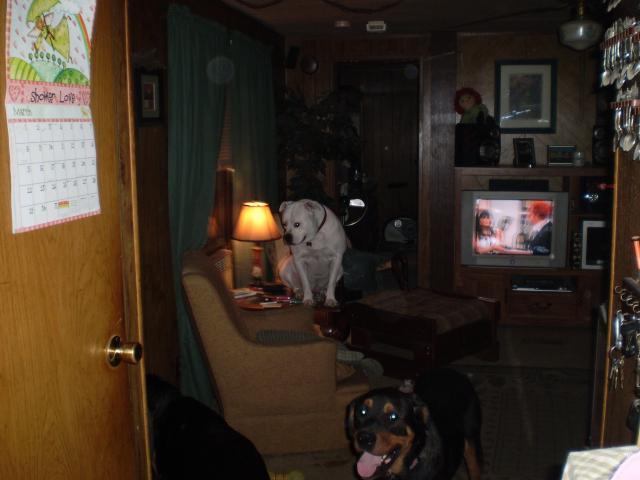 Looking like Snoopy!
Then she proceeds to bark at me like I was crazy!
Yup, that's a glass table!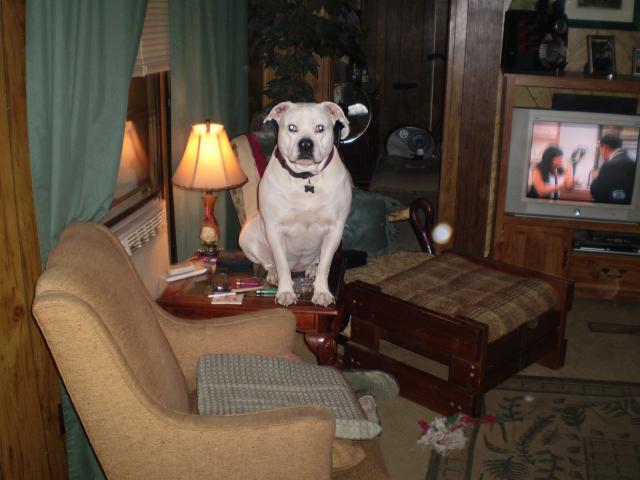 She is a challenge!
Last edited: