Good Morning,
Almost time for vaca so no more eggs can go in the bator. I have up for auction 1 dozen plus extras. This will be a surprise auction that will include 2 breeds. I have Appenzeller Spitzhauben (top hats) and White Silkies. Winner will get about 1/2 dozen of each breed plus extras.
My Appenzeller hens are all white with black spangle with the exception of one rare hen which is more black with white spangle. Hatching eggs may throw a more black chick if they are from this hen.
All eggs will be fresh and will ship out on Monday with paid auction winner.
We'll start the auction at $5.00. Keep in mind $10.00 must be added to the top bid for shipping and packaging.
Auction will end at 5:00 CST on tomorrow (Sunday).
Happy Bidding!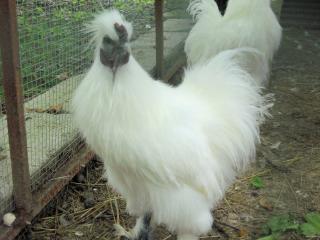 Last edited: