Sold!

One dozen eggs plus plenty of extras. $35 total, shipping is included. These will be ready to ship tomorrow, Tuesday 3/10.
These are not hatchery birds, I have put together my flock with bloodlines from private breeders. I have feather legged and clean legged birds together. One particular line in my flock throws the occasional "sport," so you could get a white chick here and there.
Eggs are a good solid 4 on the scale, and I occasionally get 5s. I'm happy with the egg color, but for those who don't know, Cuckoos do not typically lay an egg as dark as other varieties (such as Black Coppers).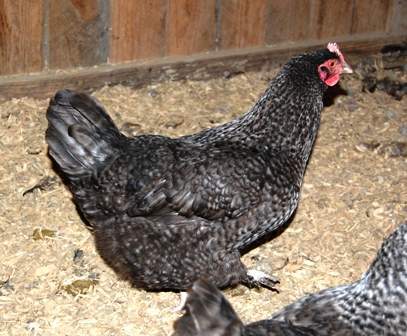 Eggs from last week, Ameraucana egg for comparison: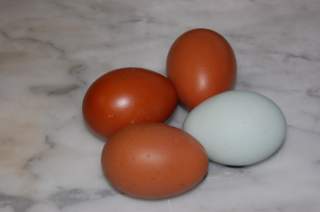 And updated to add a picture of the actual eggs that I have waiting to ship today (well, there are more, there will be extras--they just didn't all fit in one carton, obviously!):
Chick pics! Day-old pullet: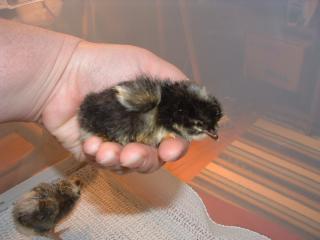 Just hatched roo:
Feel free to PM or email me with any questions. Thanks for looking!
Last edited: