Two days old here. Lower photos taken a couple days ago. Born February 19. Breed? Sex? Color? Same chick next three photos
Three weeks old and twice the size as the MFd and other frizzle and is three times the size of the Silkie is chicks-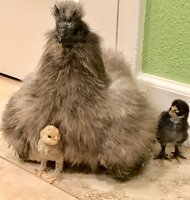 MFd chick left, my 18 mos old Silkie broody and the chick in question at one week.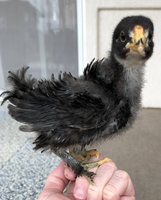 3 weeks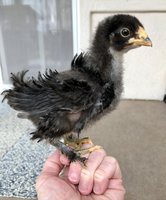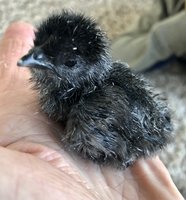 day old. Breed? Sex? Same chick in next three photos. Started out looking frizzle-went through a straight feather phase for about ten days now feathers on feet and under wings are a little wavy
Has five toes and black skin/beak like Silkies but does not look like a Silkie at all- born February 19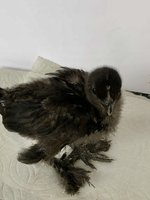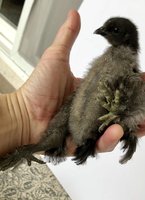 3 weeks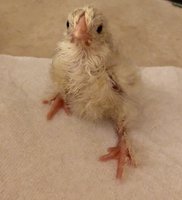 Day old. Same chick as next two photos - breed? Sex? Color?
3 weeks. Has some pale peach and very light brown coming in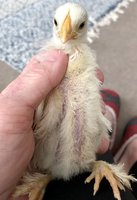 same chick. Breed? Sex? Is frizzle Cochin? Color?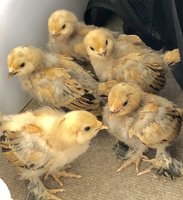 All five Mille Fleur d'Uccle 2.5 weeks
Mille Fleur d'Uccle
3 weeks. Mille Fleur d'Uccle roo or pullet?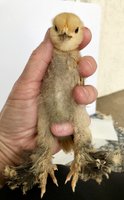 Mille Fleur d'Uccle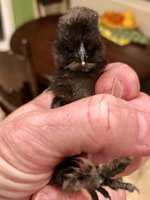 Black crested Silkie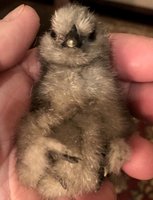 Blue Silkie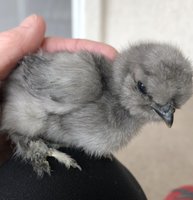 Blue Silkie
Black Silkie-one is crested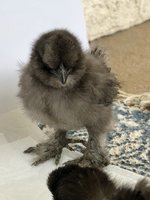 Blue Silkie
Buff Silkie?not sure of color? Last time I had one this color-turned out to be a Roo-and very red as adult-this one is a little more pale. Sooo calm and sweet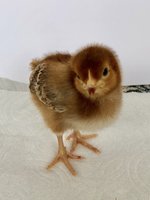 rir
white Leghorn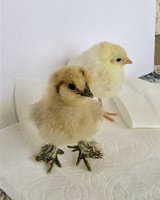 buff silkie again and white Leghorn
We have new chicks! Four are Silkies. Five Mille Fleur d'uccle, a leghorn and a rir.
The LARGE black baby is frizzled but came as a HUGE egg compared to the bantam eggs. Was larger egg than the lehhorn and the rir too.
Wondering what breed? Is a very calm and sweet chick. Obviously frizzle-thought Cochin but now not sure. Hatched on Feb. 20
babies were both incubator and broody hen hatched. They are indoors and handled daily. I will post photos as they grow. we would love to keep ALL of them but probably need to hold back only three or four.
All but the MFd have been DNA sexed and I will know in a few days
Please message me if you are interested in adoption. We are in Central Coast California.