My wife called my first attemp at a coop The Outhouse
So I built another one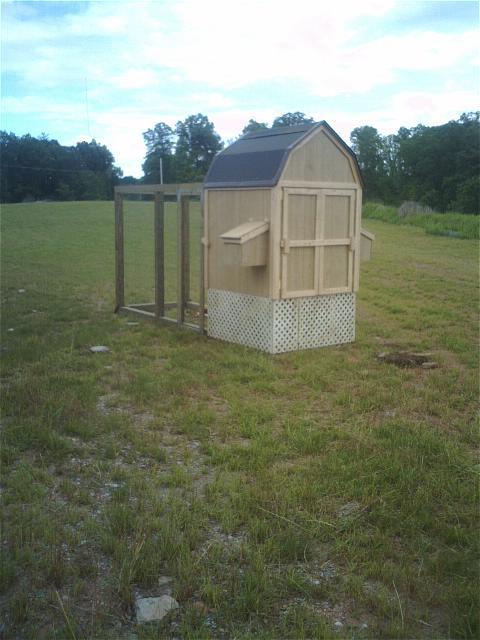 And then decided to build another one.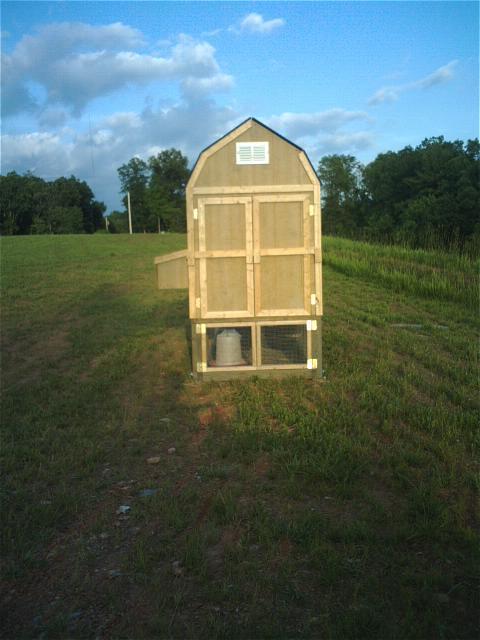 And since I needed a brooder for chicks
And since I dont like fooling with nasty feeders I added a built in one
And since it isnt always full and only a few chicks might be in it at a time I added a divider to cut the brooder in half
And of course a automatic water, The white pipe is 3inch pvc and the plastic tube runs to a homemade plexiglass water trough thats hard to see in the pic
And you have to have a pic of the birds so heres my black Australope Roo, the girls are camera shy and hideing under the coop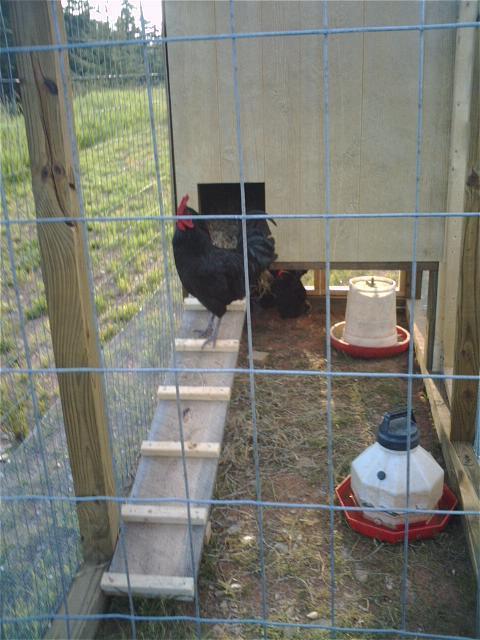 The Outhouse I move with my tractor and is built on landscape timbers and a old 6x10 dog kennel. The others are built using 4x4 pressuretreat and Masonite hardboard sideingand 2x4 weld wire They are much lighter than the Outhouse and can be moved around with a large riding lawnMower. They are still heavy, but I am planning on adding wheels to make moveing a lot easier.