but they can't ring the bell, 'cause they can't reach it !!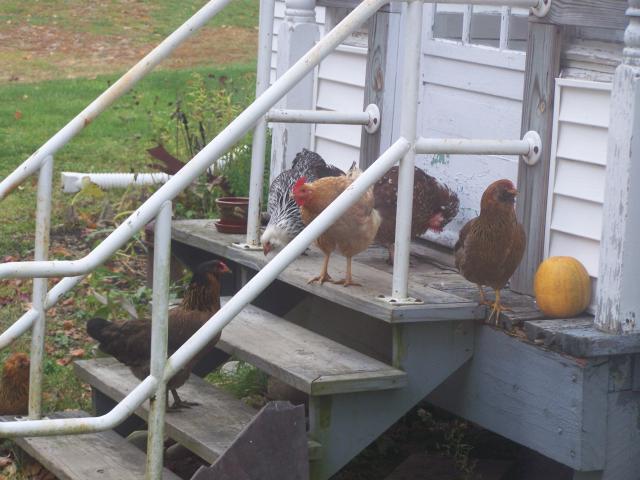 These are my girls- think they're trying to tell me something??
Actually, they were pecking holes in our pumpkins, so I put them inside the side porch. They TOTALLY know where they are. Then, this morning, the door got left open and the little thieves went in and resumed breakfast!