Birds & Bees
12 Years
Jun 1, 2007
5,805
256
328
SEE UPDATED PICTURES BELOW...
I have two 5 week old Splash Ameraucanas from a B/B/S hatch. Can anyone tell if they are pullets or cockerels yet? I had a hard time getting them to stand still for pictures! Thanks!
Splash #1 in the front & #2 in the back...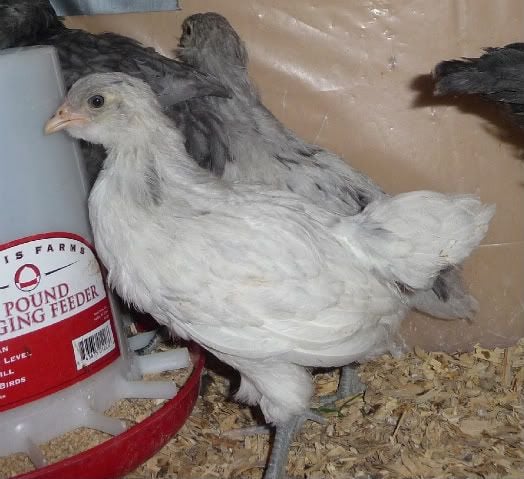 Splash #2 on the left and #1 on the right...
Update 7/10/10
They are now 10 weeks old and I am beginning to have doubts about the darker one being a pullet ~ the more I look at it, the more rooish it looks. I am so disappointed as I was hoping it was a pullet.
Darker splash ~ suspected cockerel ~

Lighter splash ~ hopefully pullet
Last edited: