I have 13 LF Hens with roost 4 - 5 feet off the ground. 2x4's with the flat side to roost. My nest boxes (6) are 1 feet off the ground 3 stacked on top of 3.
This weeks I got 3 Polish and 4 little Bantams (3 Cochins and 1 Mille Fleur). Do I need to give them some lower roosting space or build a ladder up to the roost. I have no idea, do they even roost with the big girls? I also have 15 Standard Chickens coming next Thursday

10 of them are straight run so I won't have 15 hens in the end.
So what do I have to do to make the little Bantams happy between all those big girls ?????
Here are pictures of my coop (last year, all clean before the girls moved in)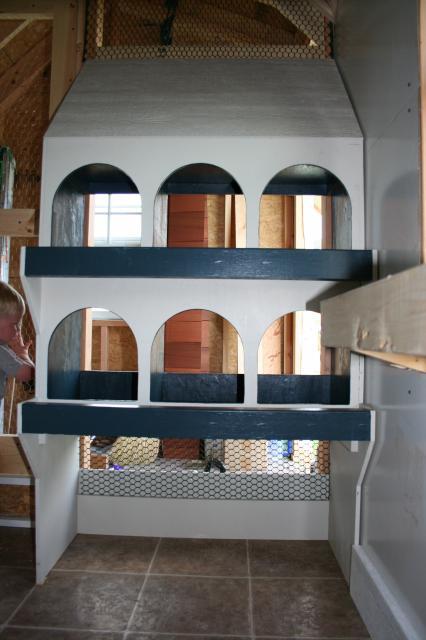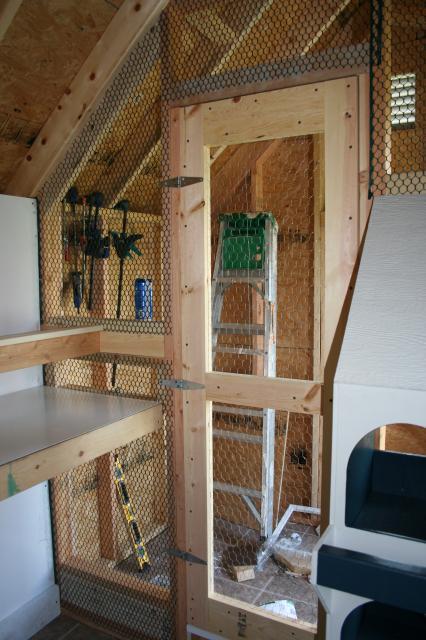 Since I will have more chickens I will sacrifice some storage space and just extend the one roost in the last picture all along to wall and build a new separating wall (mesh) by the door.