Orusts are an extremely rare chicken breed recently brought back from the brink of extinction that originated from the western coast of Sweden. The chickens are mid-sized birds, very friendly, entertaining and active. The birds are healthy. They have a unique black and white mottled feather pattern that is very eye catching.
The hens are good layers of medium sized eggs. We are not selling hens, however we do have chicks for sale. We are NPIP (National Poultry Improvement Plan) certified clean, and can ship all over the country. We are members of the American Poultry Association.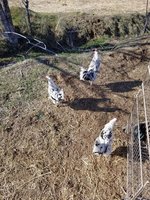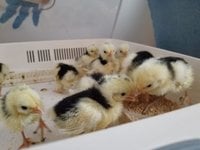 The price is $30 each + $50 to ship, if you spend $200 shipping is free, minimum order of four to ensure safe arrival of the chicks, can purchase these in conjunction with any of our other breeds, and live arrival is guaranteed.
You can check us out on facebook.com/vividhatchery
Email
info@vividhatchery.com
Call or text [801] 628_5799
vividhatchery.com