Just picked up my chicks from the PO this morning all alive and chirping

Been waiting on these guys since I ordered them back in early january.
13 plus 12 packing peanuts
Can you count all 25 in the box?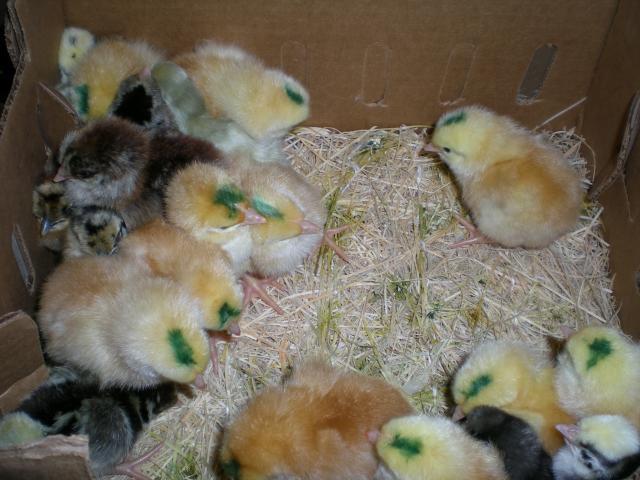 The white crested bantums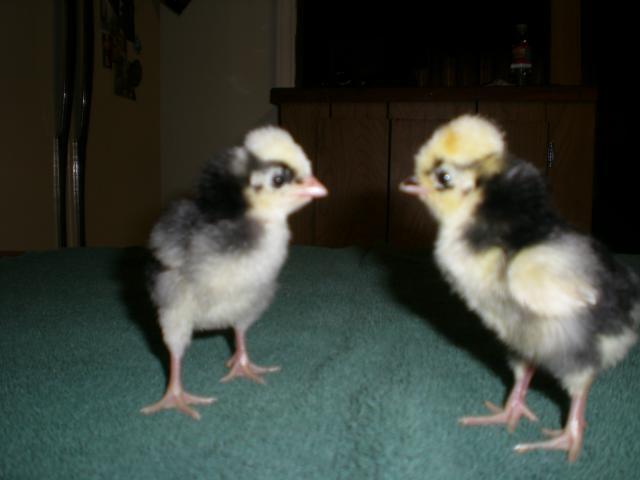 The self blue silkies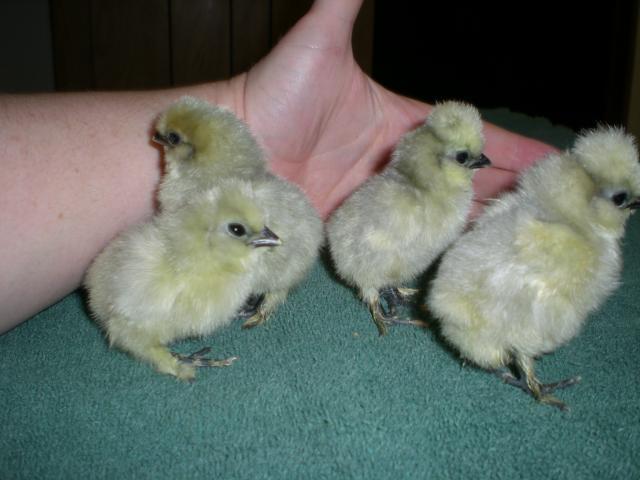 The partridge silkies
The blue silkies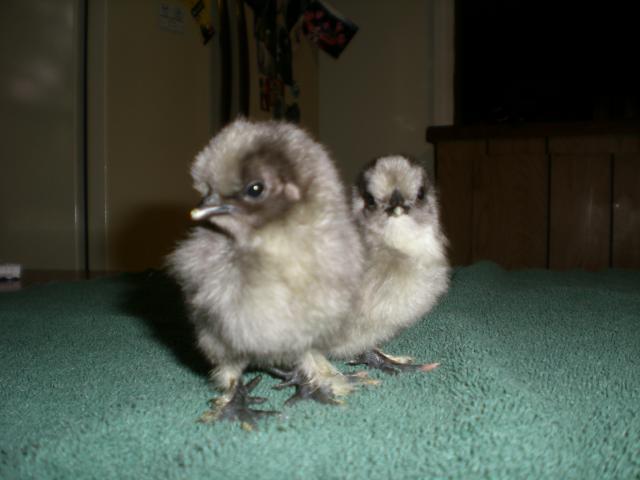 The SLW- i hope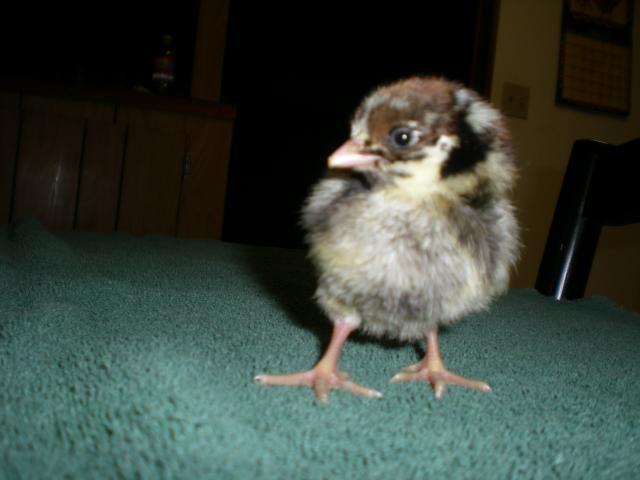 The drk brahma and The dorking
4 of the 12 packing peanuts RIR?
The whole group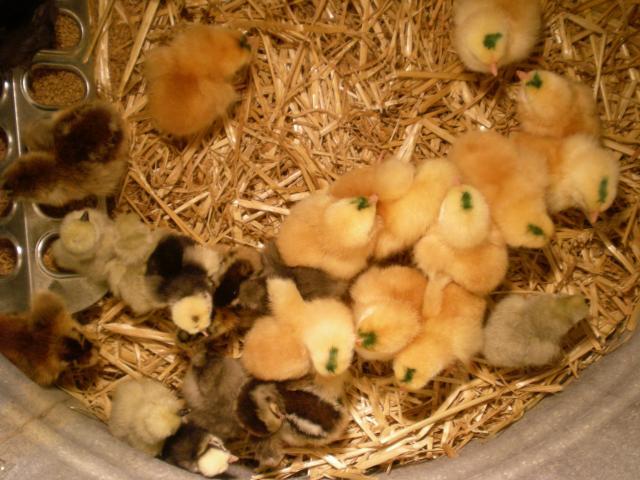 I'm so happy their here I just cant stop watching them