OK so we like the idea of a tractor. My dh is building it. It may not be movable but he is sticking with the theory that it will!! So here are its bare bones ...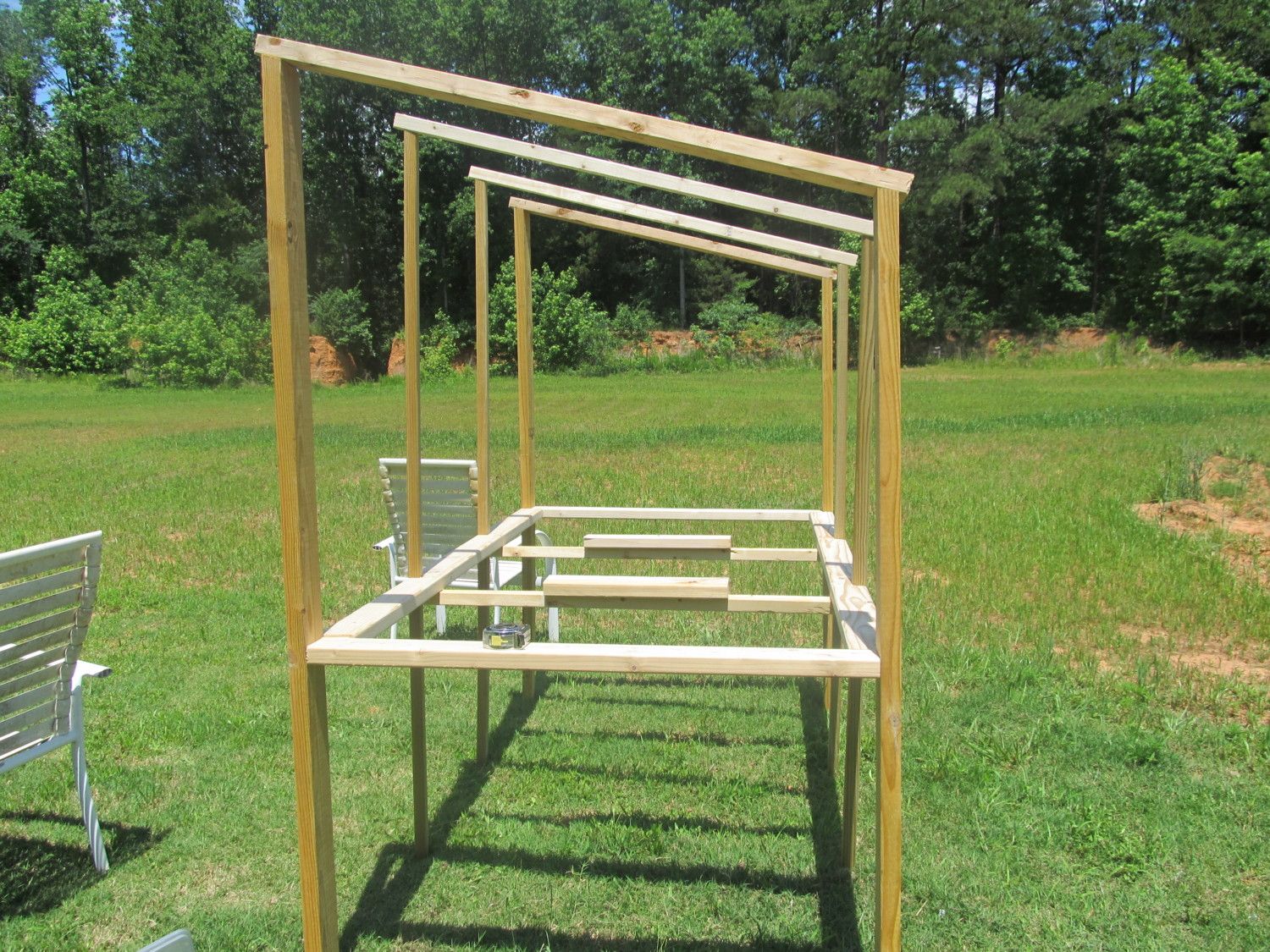 So the taller side will be where the run attaches. The shorter back side will be where the nest boxes and food and water go. The roosts will go about in the middle. It is 7' by 4' and the taller end is about 6' tall. We are thinking poop boards under the roost with shavings on the floor of the rest of the roost. We don't think we can do deep litter because of the way we have set up the doors for cleaning access. We are planning to add some framing to the bottom. We will add wheels. The floor of the coop is going to be painted plywood I think. It will be removable. The wall that faces the run may be mostly hardware cloth--we have not decided yet. The food and water will hang. We would like to work out some kind of water collector/gravity waterer system but not sure that will work out. We are also hoping to setup an automatic door. All of this seems daunting and EXPENSIVE.
Anyway if you have any recommendations please share. I bought exterior flat paint to paint the roof and the outside walls. We are going to try just a painted roof--for less weight but we will add shingles if it becomes necessary.
Thanks!!