Jun 9, 2010
1,623
967
341
Hi

We finally got out chicks out in the coop.
Last night was their first night, I think that every one slept
well (including me).
They love their pen and the freedom to run.
Discovering grass for the first time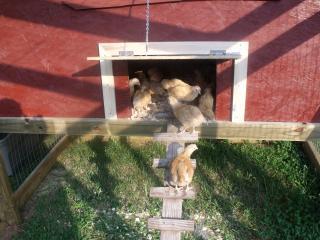 Figuring out how that latter works.
One Question...could I put play sand in the pen for them to dust in??

Thanks