Hi everyone, I decided to post some pictures of our adventure building our coop. It's been a trying experience, but a rewarding one. The structure is an 8'x12' with the coop part being a 4'x8'. We have 8 Plymouth Barred Rocks that are 6 weeks old, and I can't wait till we get the coop done so we can put our girls out in their new home. Here goes:
Initial framing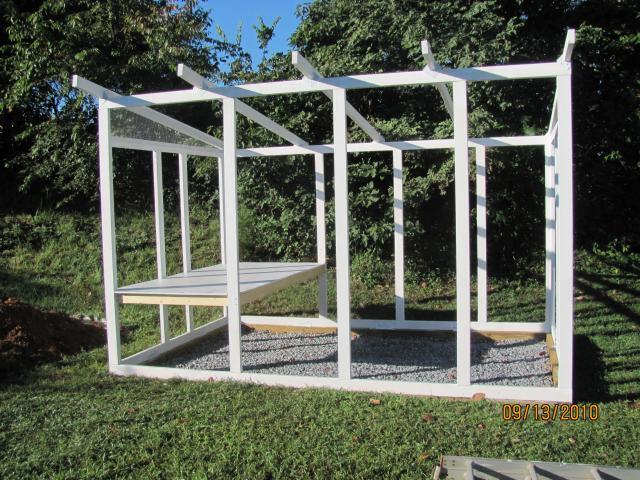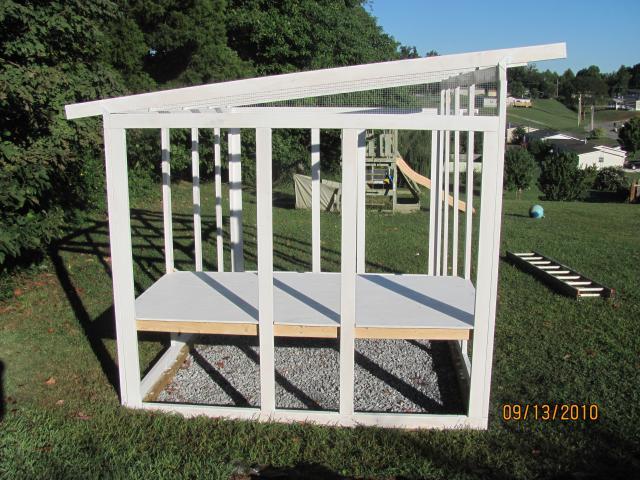 Here's the door I made and hung .... I'm so proud of myself! It was really difficult to figure out. (we used 1'x4's and sandwiched hardware cloth in between the 2 layers. Turned out pretty good if I do say so myself, lol)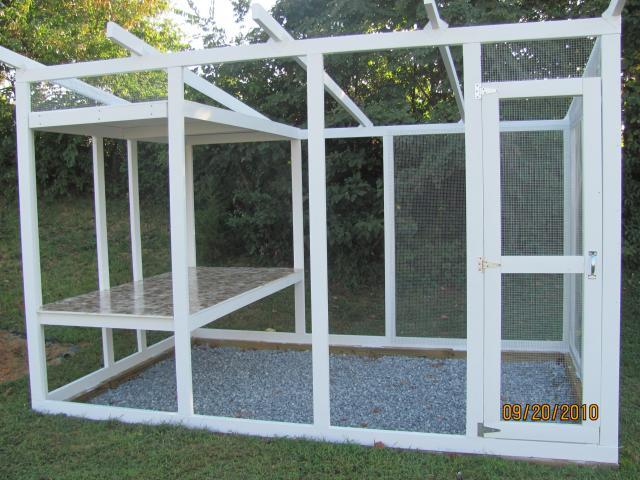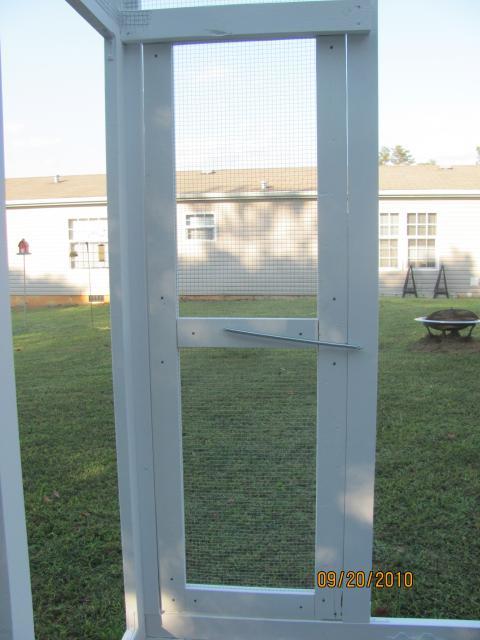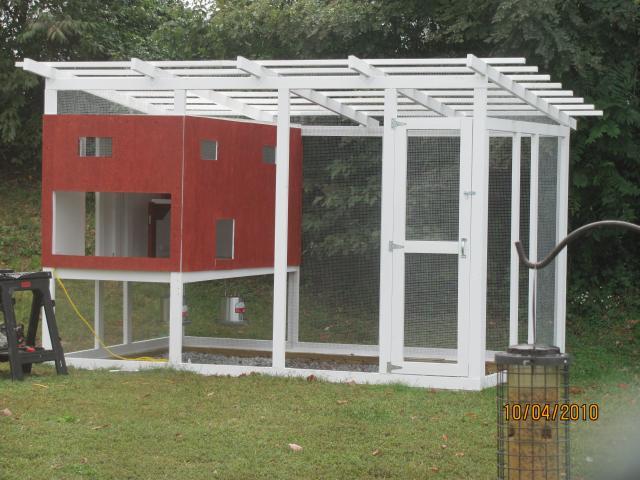 Here's a picture of our girls.....yes, we know.....they are getting too big for the cage we have them in right now. That's why we're hurrying to get the coop done, lol. Rest assured on nice days we take them outside in a playpen with a sheet over the top. They love it! They get to stretch their wings and hop and play. Quite amusing to watch them!
We got our pop door finished today (thank goodness)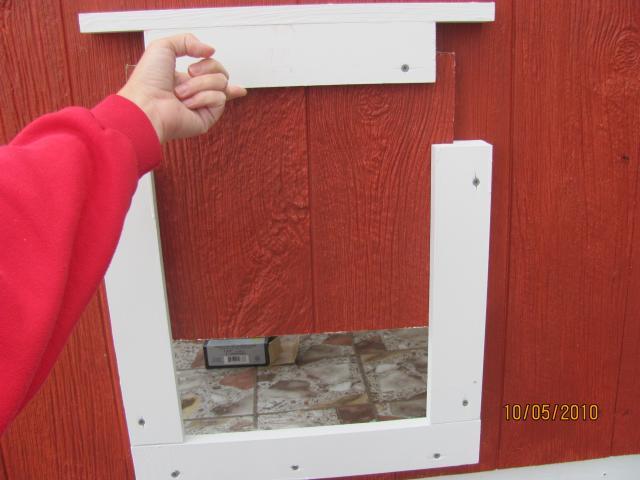 Here's our roosts....we used a set of stair risers with 2'x4's set on their flat side to keep our girls feet toasty warm during the cold months.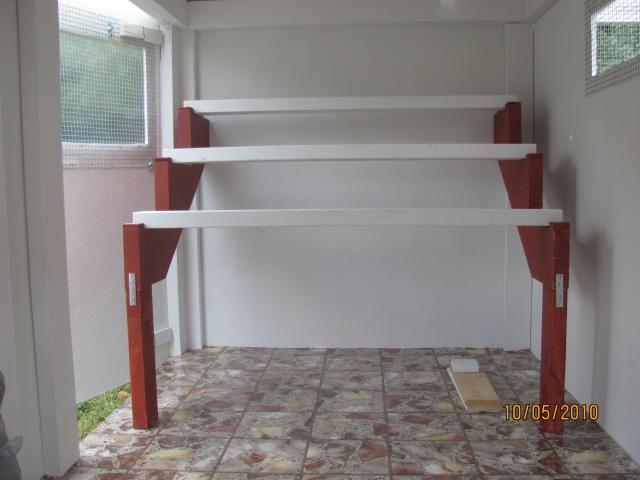 I'm sorry there are a lot of pictures, but I took so many and they are hard to pick and choose from, lol. Plus, I'm proud of them all! There will be more as we finish the coop up. We still have to put the trim pieces around the vents, windows, and nest box doors, put the ramp up for the chickens to get in and out of the coop, put sand in the run area, put up more hardware cloth, and put the green corrugated Tuftex roofing on. Phew, that's all, lol! Enjoy the pictures!