And the ladies are in (except for the 2 new bantams I picked up Friday). It still needs to be painted, but we are hoping that we might find some siding in a discount bin and we can insulate and side it at the same time. The roof is shingles.
6 standard chicks and 2 bantams will live in this 4X7 coop. We realize that it's a bit small, but didn't know if all the ladies would be with us till winter. Once we add the nest boxes (external- access to the left) and the new window!!!!, I think that it will be ok. We have recently attached a run (underneath and 6X4 out), but have been free ranging 8-10 hours a day in the fenced back yard.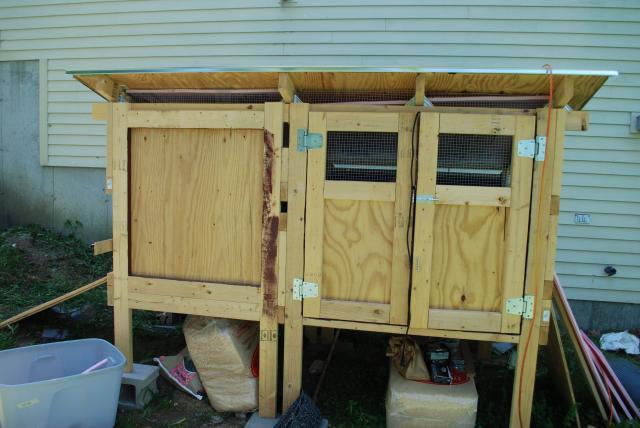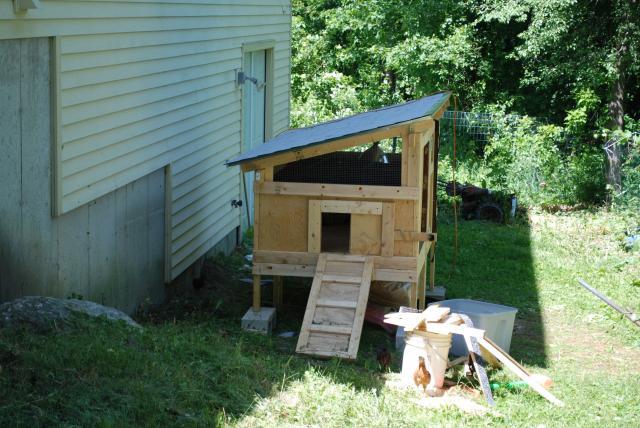 and inside:
and the new window (will go in the blank panel to the left of the doors)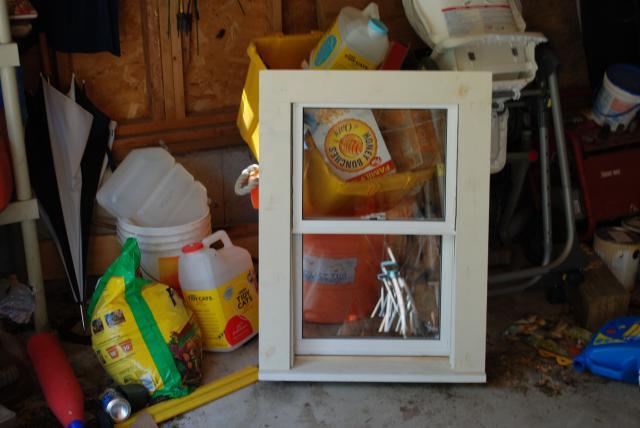 Not a great pic of the inside- we have 2 roosts by accident, really. We started off with a 3X4 and then put on the addition. Thanks DH!
We have insulation panels for the outside (the ceiling ones are up already) and panels for all the vents. We still have the heat lamp in because I am a wuss! The cage isn't in there anymore as we used it for our 2 EEs that were 3 weeks behind the big ladies. They were being picked on and I wanted them to have a place to go. They've seemed to work it out, even though they hang in 2 groups.
Goldfish wondering where the heck the treats are: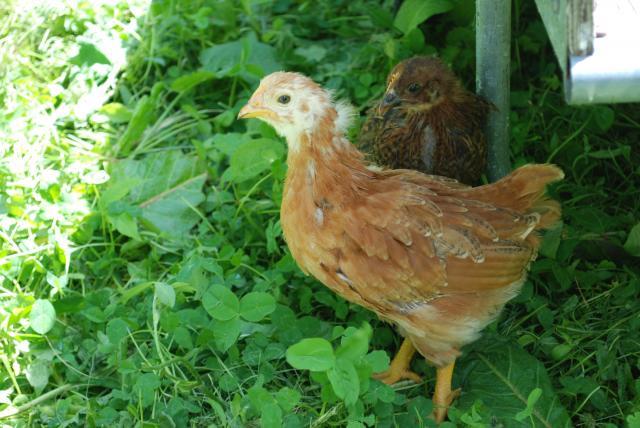 Thanks again for all the inspiration!