Hatchery Roo Count
4 Silver Gray Dorkings - 1 Roo on purpose
3 Partridge Rocks - 1 Roo
3 Delawares - 1 possible Roo
4 Australorps - 1 Roo
2 Barred Rocks - 1 Roo
4 Silver Penciled Rocks - 1 Roo
3 Buff Orps - 0 Roos
3 Silver Laced Wyandottes - 1 possible Roo
My Hatch Roo Count
2 Black Copper Marans - 1 Roo
5 Barnevelders - 2 Roos
1 Bourbon Red - 1 Tom
TSC
Roo Count
3 buff/red colored somethings previously thought to be gold sex link hens all started crowing Sunday - it was a contest
2 black and copper somethings two to three times the size of every other bird in the pen - previously thought to be sex link hens - now in serious doubt but only one has been caught crowing
I need help identifying the
TSC
birds - the gold ones for breed and the black ones for breed and gender
Picture one - Beautiful Bird - previously thought to be gold-sex link hen - began crowing continually and obnoxiously on Sunday - has white legs but seems to be very golden for a buff orpington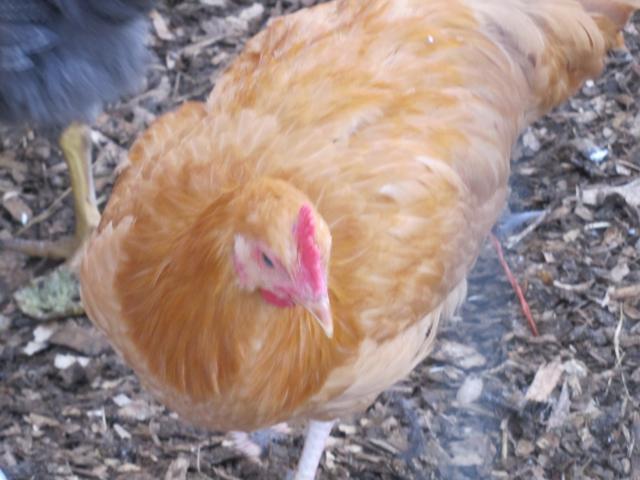 Picture two - Beautiful Bird - previously thought to be gold-sex link hen - began crowing continually and obnoxiously on Sunday in contest with two other boys that look just like him - also white legs. No picture of the third - he's too d*** fast for my poor photography skills - the chest bumping and hackle raising is vaguely reminiscent of the teenage boys that hang around my house - boy number three put the moves on spinster buff orp Blondie this evening - she did not appreciate the advance - he was put in his place.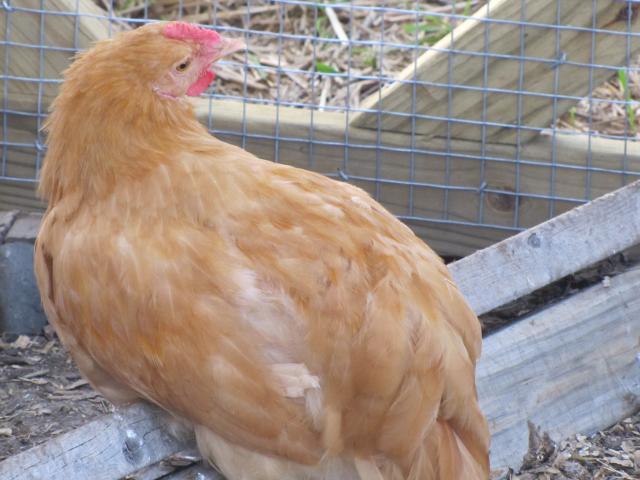 Picture three - Big Gigantic Black - previously thought to be black sex link hen - caught crowing on Saturday - has minimal copper in the hackles - a lot of green sheen to black feathers - he has black legs. He is about three times the size of any other bird in the pen. They are all the same age (about 13 weeks). What is he? He is bigger than my one-year old buff orps by several inches.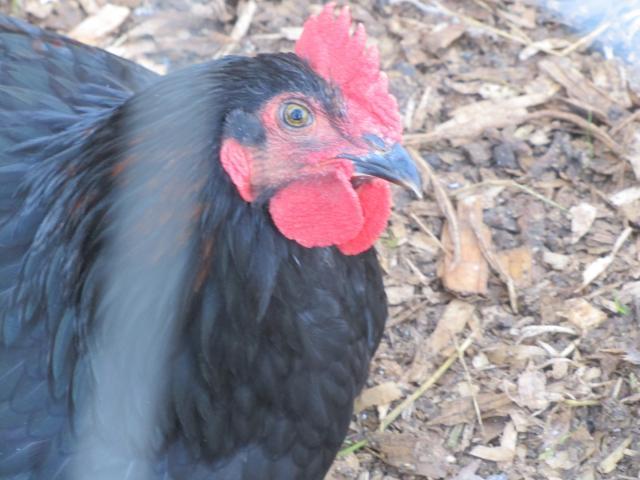 Picture four - Big Gigantic Black - previously thought to be black sex link hen - hasn't been caught crowing yet- but now everyone is under suspicion - lots of copper in the hackles - has black legs - this one is the same size as the one in picture number three. They were purchased together and are just huge huge fast growing birds.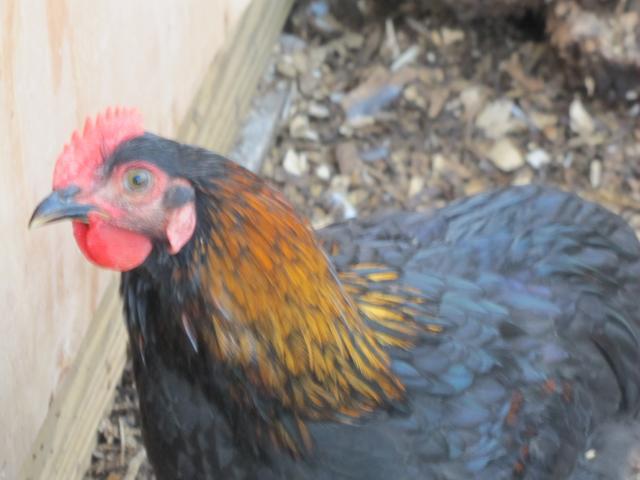 Pictures 5 and 6 - my Delawares seem different from each other. No one screams rooster - nor have they been caught crowing - but give the hatchery's sexing record on this order - it seems highly likely that one is a roo - what think ye?
Thank you in advance for your help!
Jenny