Aug 18, 2011
2,345
180
296
What have I done!

A couple of friends who used to have chickens heard that I had lost my mind and decided to get some, so they offered me their old coop. Another friend offered to haul it the 5 miles or so for me. I am SOO BLESSED!
Well - it took about 5 hours yesterday but the shed is in place!

Here is is when we got it off the trailer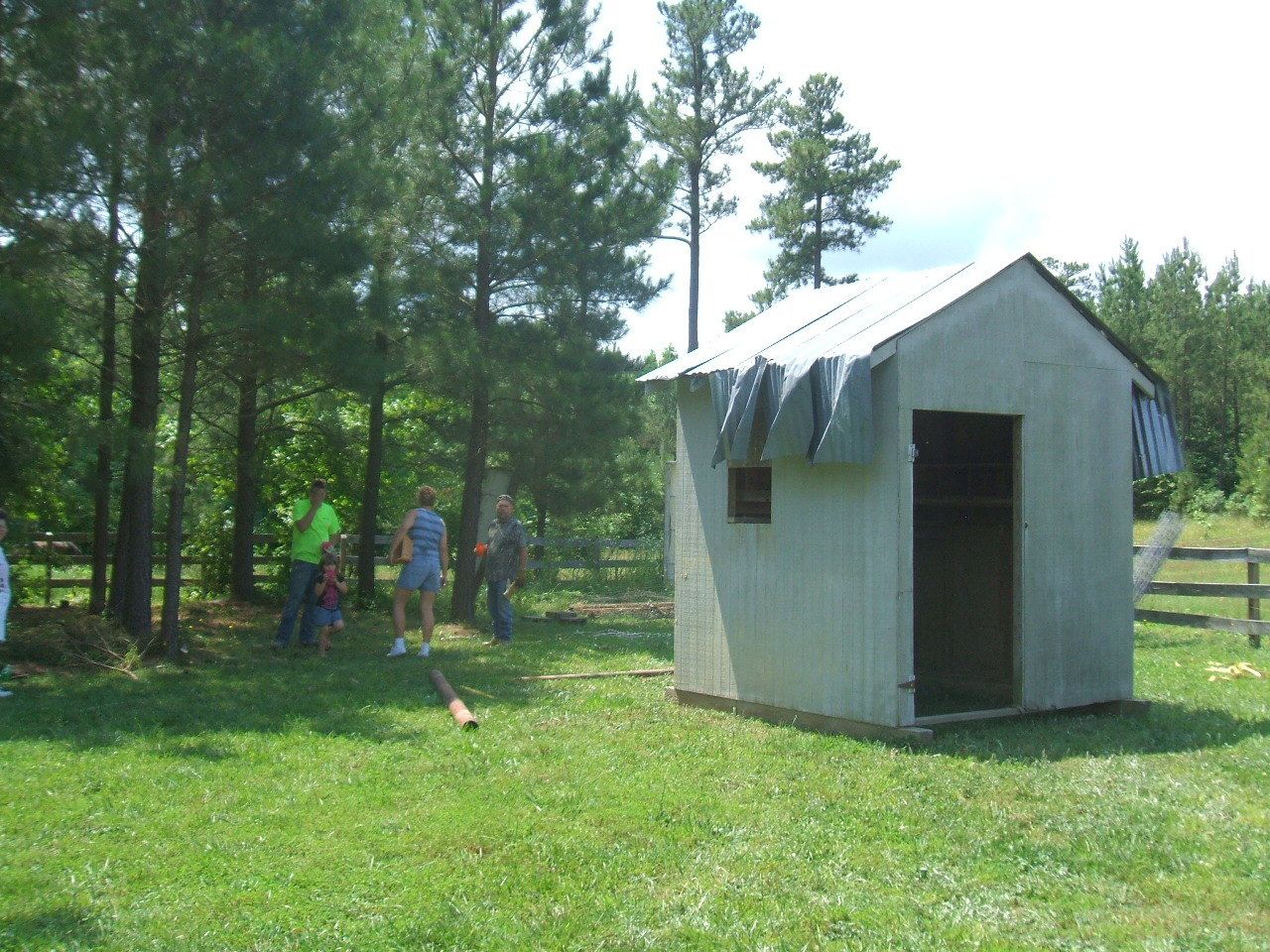 And here is is finally in place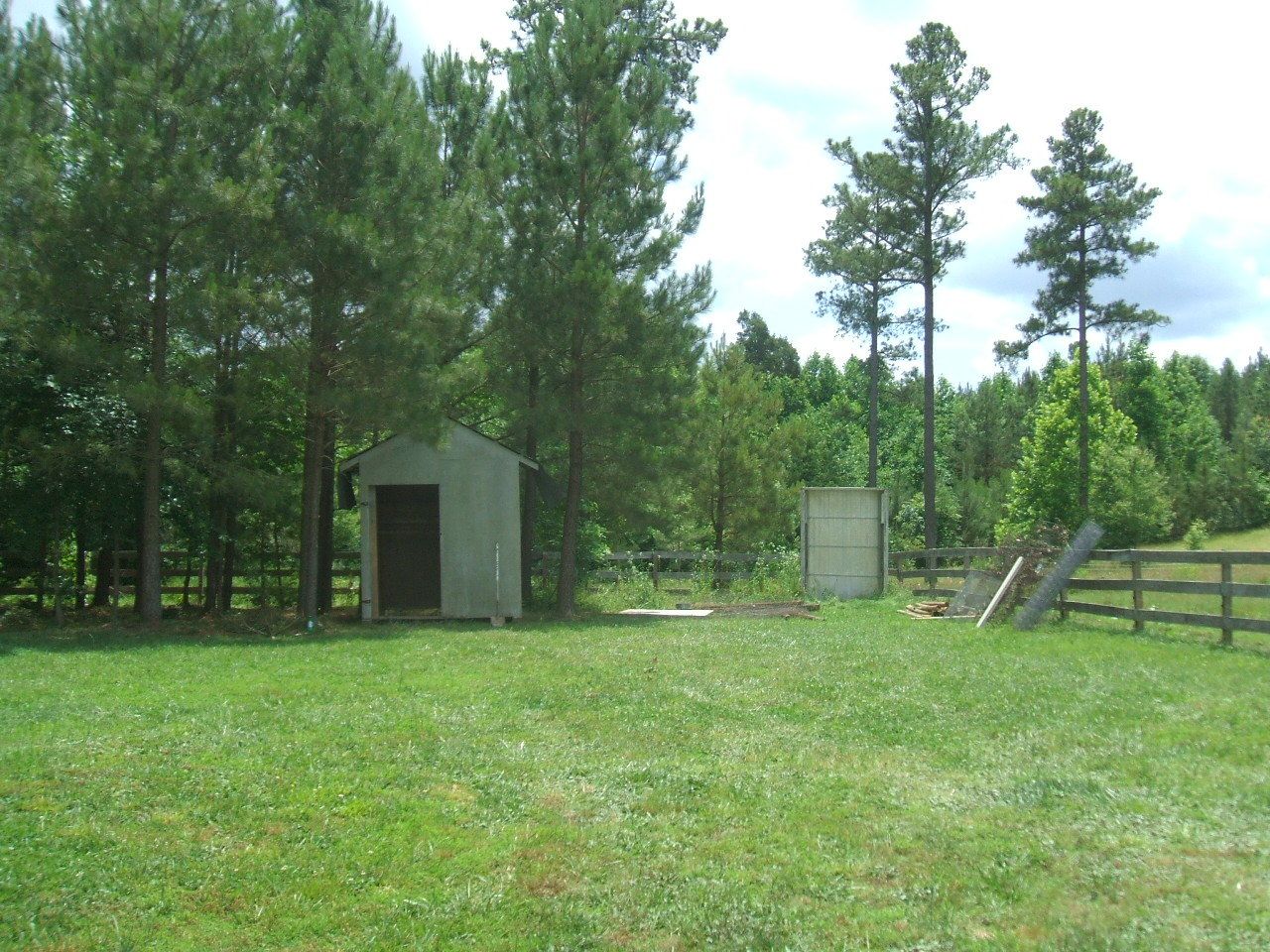 Here are a couple of inside shots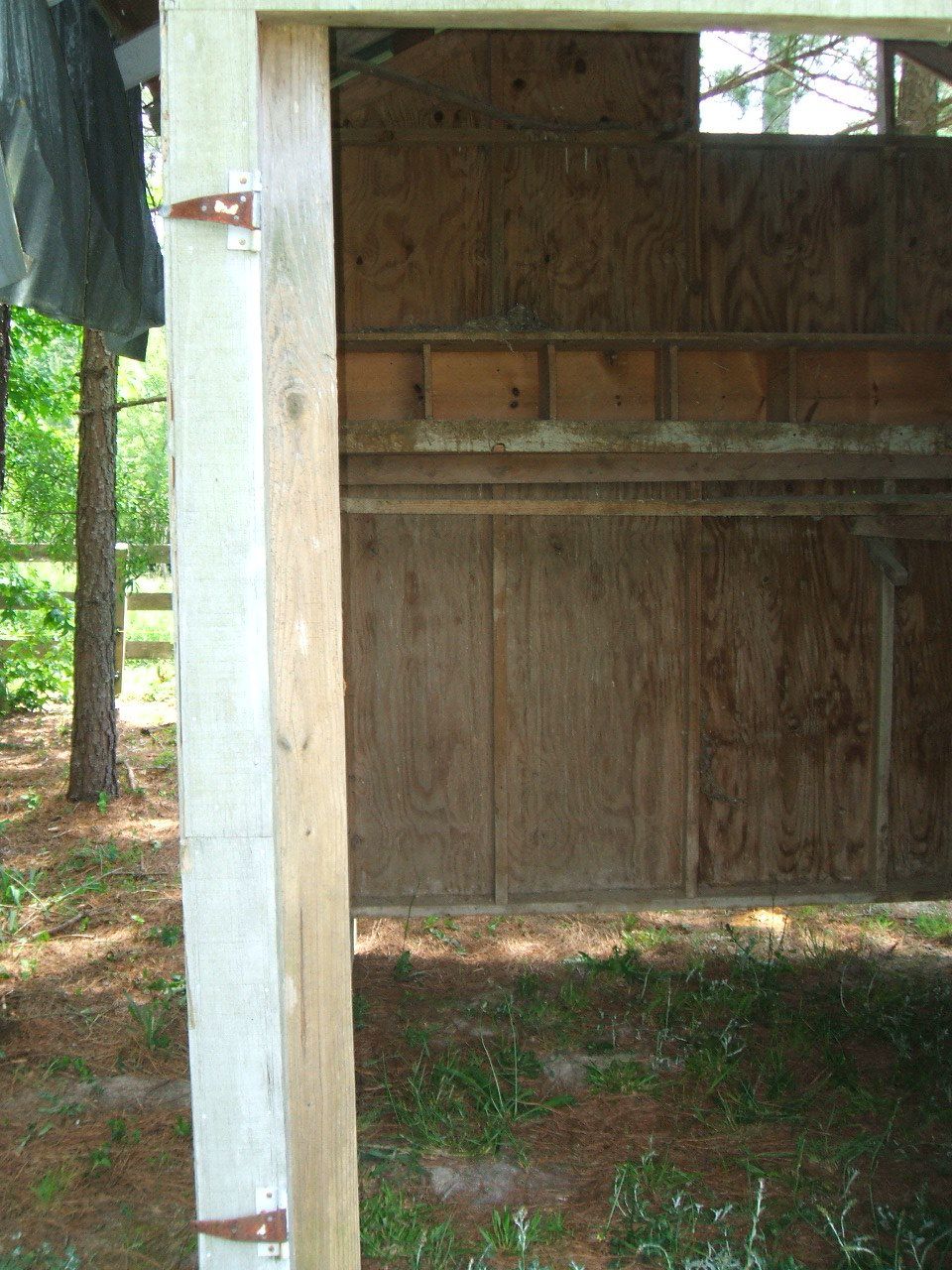 It's 8' x 8' x 12'. T111 siding with tin roof.
Things I have to address:
No Door
. That I can handle. Thinking that I'll make a screen door with plexi panels that I can add in the winter.
No Floor
. I've helped to build several decks and I have a bunch of those 'joist hangers', some 2x6s and a couple of sheets of plywood - so I
think
I've got that covered...... think...
6" gaps
. It's on 6x6 skids so there is a 6" gap across the back and front. Since the run will be attached from the back wall, I can pull the wire that will be under it right through the gap and attach it to the front. But.. should I cover those gaps with plywood or wire? Would it better to leave them open for ventilation - you know, so it will dry faster after a rain, etc. And should I fill the space between the ground and the floor (sand) or leave it open? Whatever I do, it'll have to be done before the floor goes in so it needs to happen this week.
Opening At Peak
. It's covered in 2x3 wire now. I can cover it with hardware cloth. BUT, there is no overhang on the front & back, should I be concerned about rain or snow blowing in???
There's a LOT more but these are the most pressing. So - all you experienced, creative, skilled coop builders out there - what do you think?