Well, I've been lurking around BYC for a few months getting lots of info to prepare for my chicken adventure. Now I can finally join in as an official chick momma! I received my babies just over two weeks ago. I have five black stars, 15 buff orpingtons, four easter eggers (one died in transit) and a mystery "rare" bird.
Here they are on arrival day: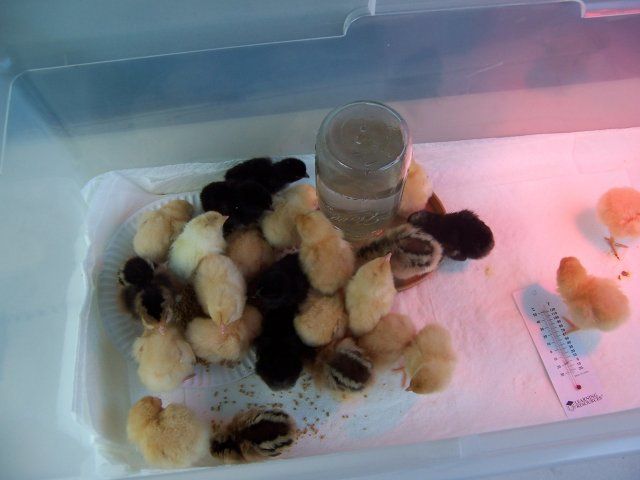 This is "mystery chick" Her name is Angel.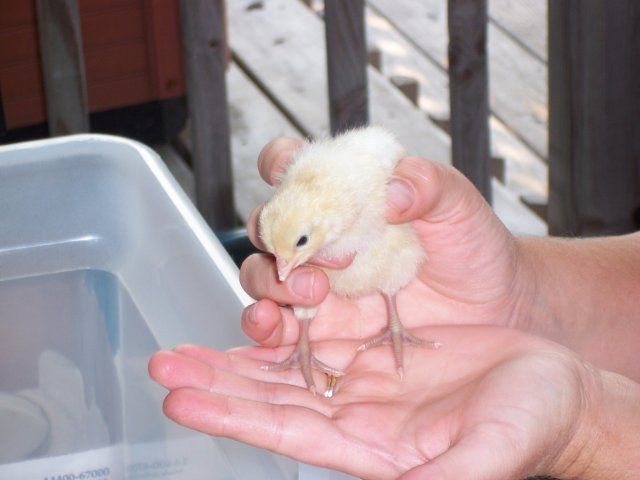 This is LuLu. She's also in my avatar. She came with a deformed leg. It's on backwards. I checked it out to see if it was broken or could be splinted but it is "hard and fixed" at the joint. So I put her in her own little box.
After a few hours she was jumping up and down on her one leg trying to see where all the chirping was coming from. She was jumping so high that half her body was clearing the sides of the box. So I put her in with the others to see what would happen. A couple chicks tried to peck her but she stood right up on her one good leg and pecked back at them. Now she is still in with the rest of them and gets along just fine. When they are all moving around you have to really search to figure out which one she is. She flies around just like all the others and uses her wing to balance when she needs to.
Here are pics at one week after arrival day:
Playtime in the garden: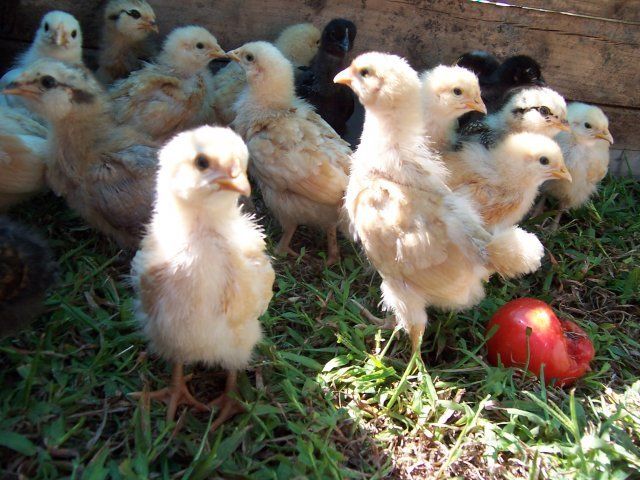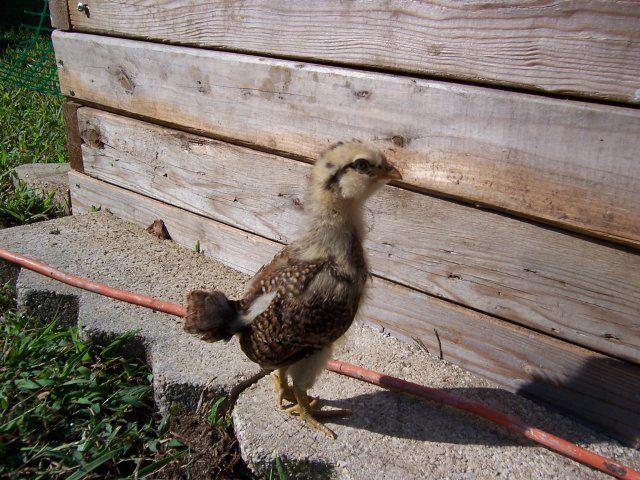 I can't believe how much they have changed even since I took these pics last Thursday!
Thanks for letting me share!
Lorie