All these guys are in the 10-11 week range (except for the Java) and growing so fast! They are super fun (my first flock of chickens!) Any thoughts, comments, ideas on if they are mixes or not welcome! and guesses on the sex!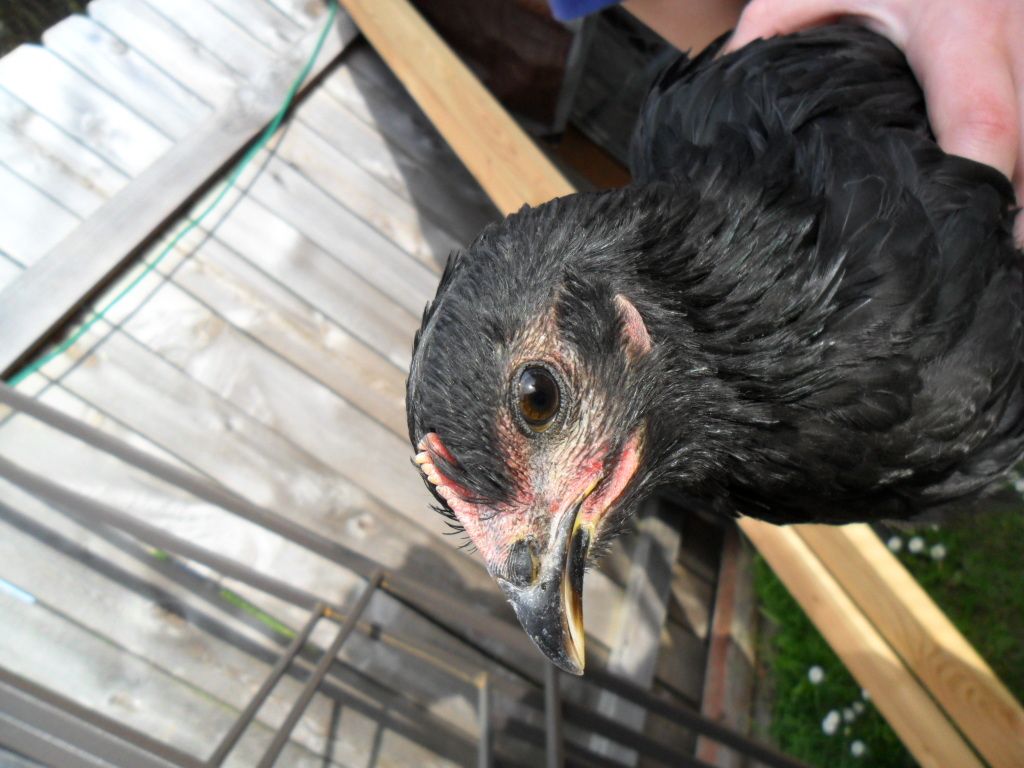 This is "Roo" 10 week old black Australorp. I have 2 Lorps and the other one is quite larger, developed feathers much sooner and has a tendency to sound like a goose, lol. This one is always first to greet me and has a tail that sticks straight up!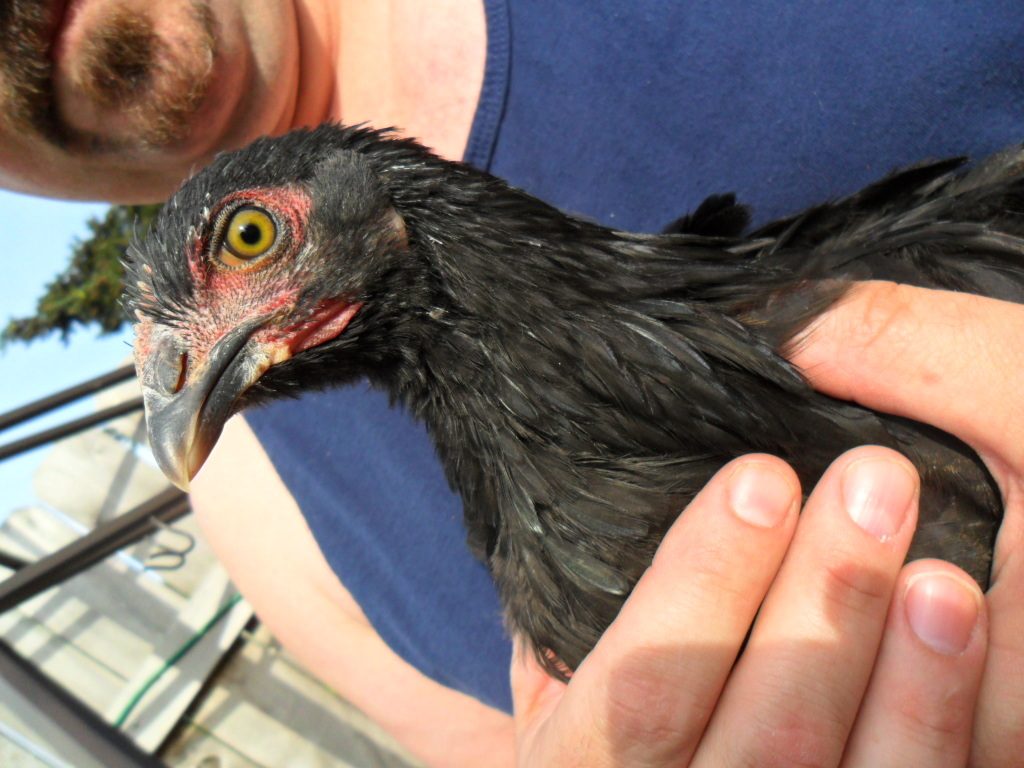 This is Ugly Betty the Black copper Maran. All my chicks are 10-11 weeks old right now. I'm almost thinking that it's not even a pure Maran like the feed store said. There is a green sheen to the feathers with light copper tinting at the end of some feathers.
Another shot of Ugly Betty There are a line of leg feathers down to the toe. HUGE feet already.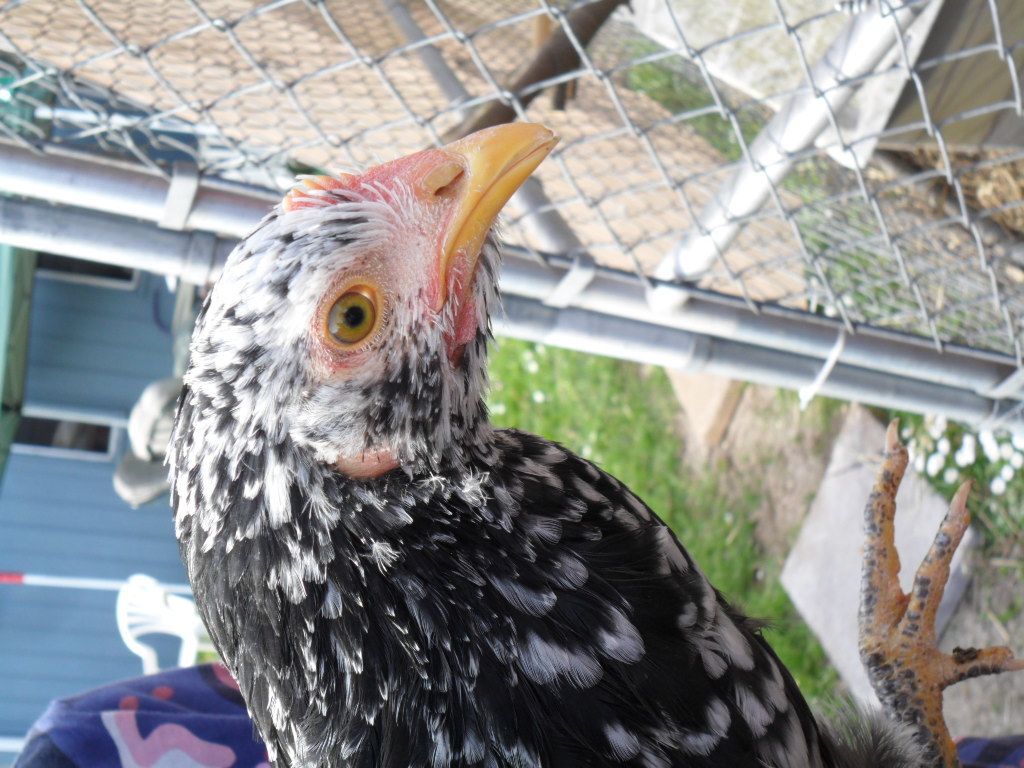 This is "Bean" the Mottled Java. She was a week younger then the others so about 9-10 weeks old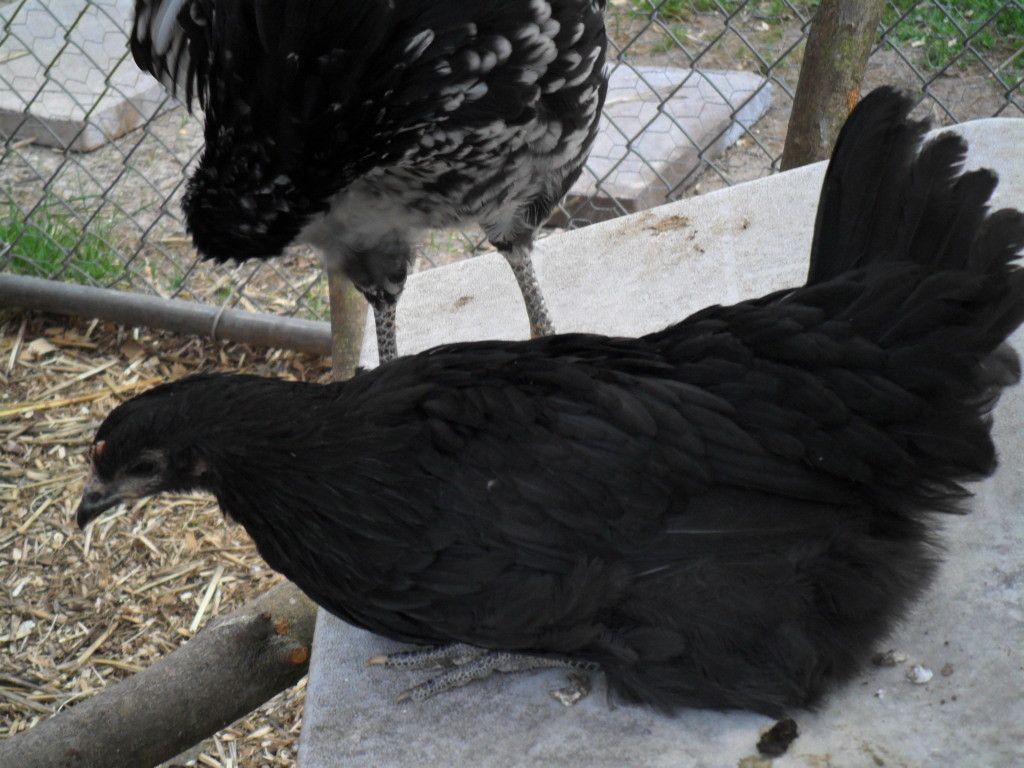 Here's a better shot of "Roo". See that crazy tail! Is it just that some develop slower? I got the two australorps at the same time.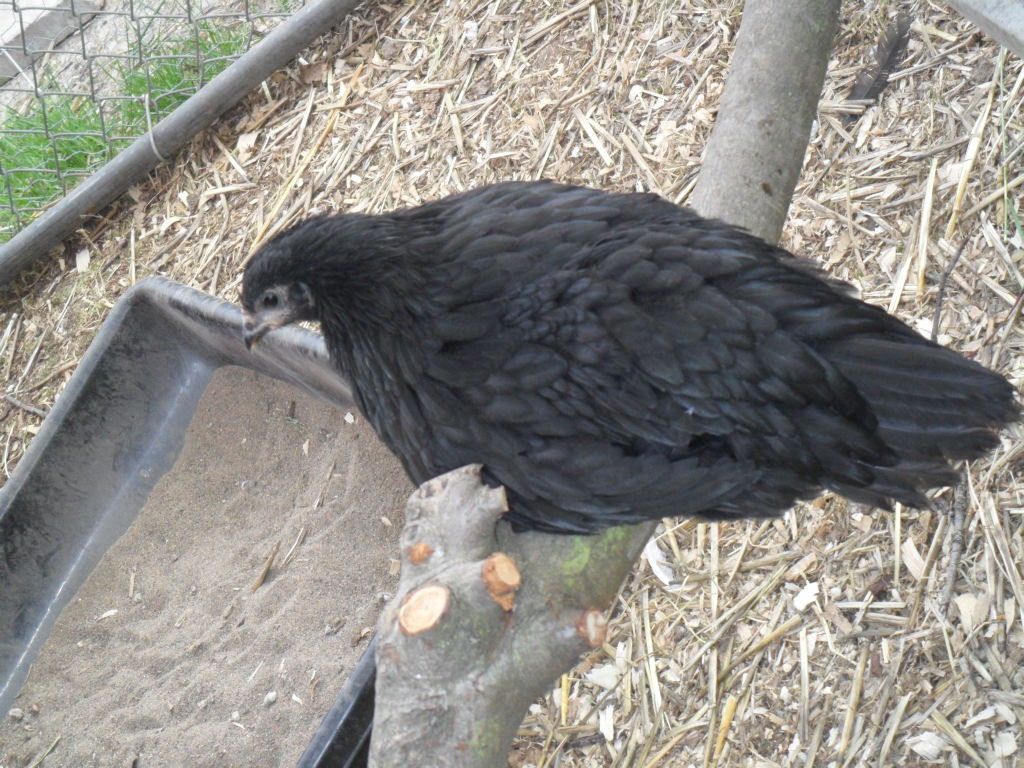 This is Godzilla the other Lorp. Much larger and LOUDER, lol.
Here's another shot of "Roo" with my Golden sexlink "Henny Penny" and Godzilla (With Frenchie the Cochin in the bottom corner)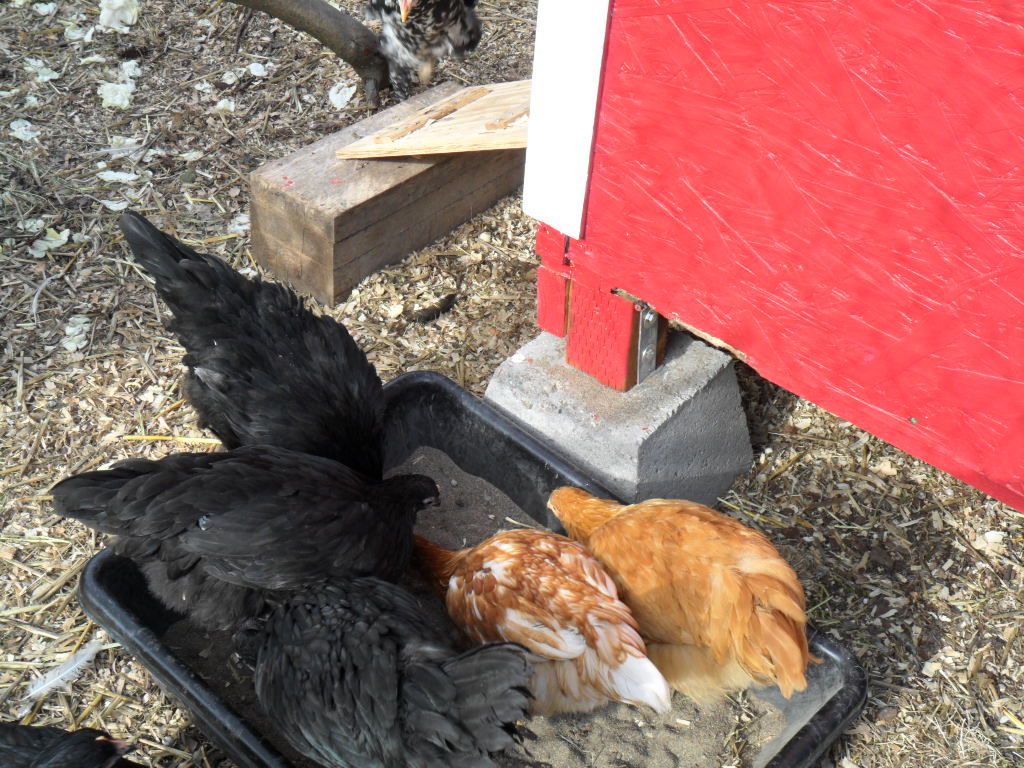 I'm not sure what was interesting in the dust bin- lol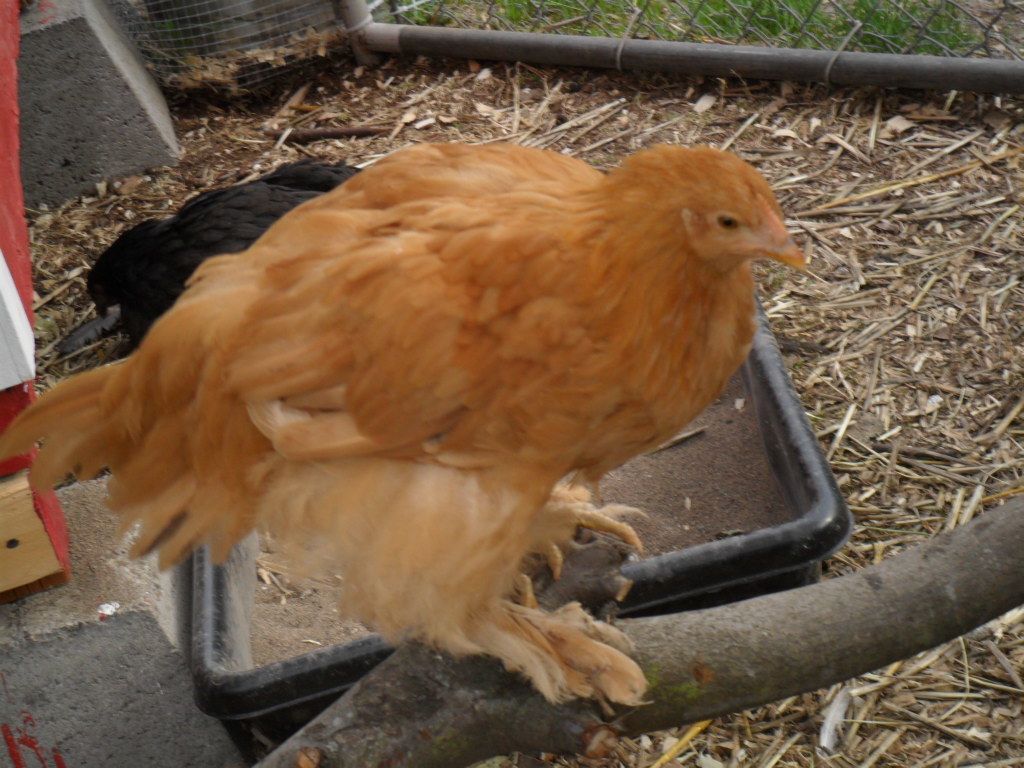 This is JoJo. She is supposed to be a Buff Cochin, but I've noticed two black tail feathers, one on each side. (you can kinda see it in the picture, it looks like half a feather dipped in ink)​
Last edited: