Hi guys,
My babies are about 2 weeks old and already jumping on their food dispensers and trying to fly.I had to put some chicken wire on the top to keep them in.
Last night when I got home from work I picked some spinach and leaf lettuce from our garden tied them to a string and hung it in their brooder. first they ran to the opposite corner then one brave soul walked over and made some strange noises at it...lol then a few did peck it. Then they seemed to lose interest in it. This morning when I checked on them it was all down and mostly eaten

.
Between tonight and tomorrow we are going to section off a area in the big coop for them and start keeping them out there. Wish us luck

Here are a few pictures of them. I'll be posting some of what we did in the coop soon.
This one I call Henry Hawk
The one with the black outline on the eyes I named Cleo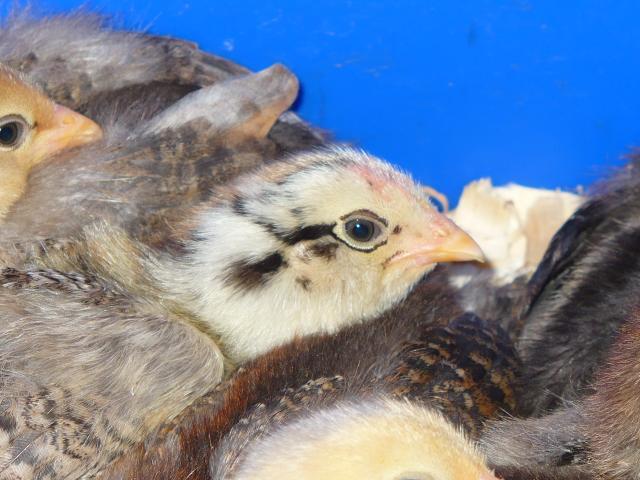 Group pic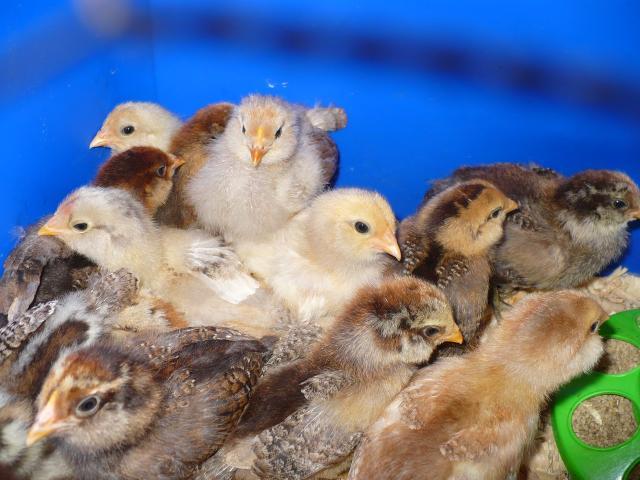 This one has her mouth open a lot of the time but seems ok
Another group pic.