My husband devised a building that is part playhouse, part coop. He does not want anyone to realize it's actually a coop and he does not want anyone to be able to see the chickens. So we got the coop part of it finished and the girls all moved in!! No more chicks in the living room!! It's 8x4 and is going to house 6 or 7 chickens. The run is about 7 or 8 by 12 or 15. I don't know the exact measurements.
The kids are sitting in the area that will be the playhouse. The window is a partition and the kids can watch the chickens through the window.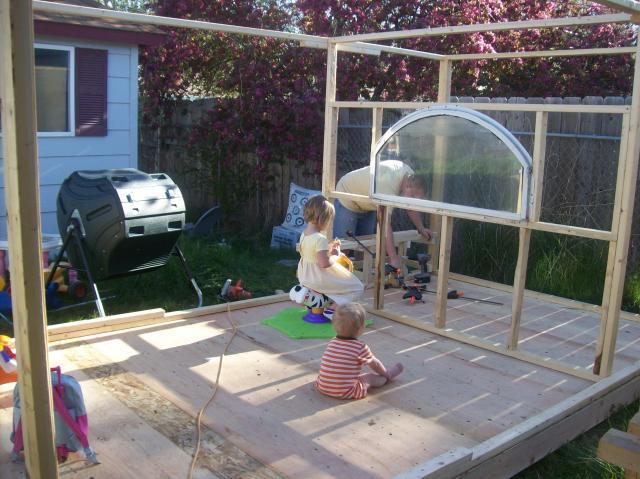 This is a picture of the coop side.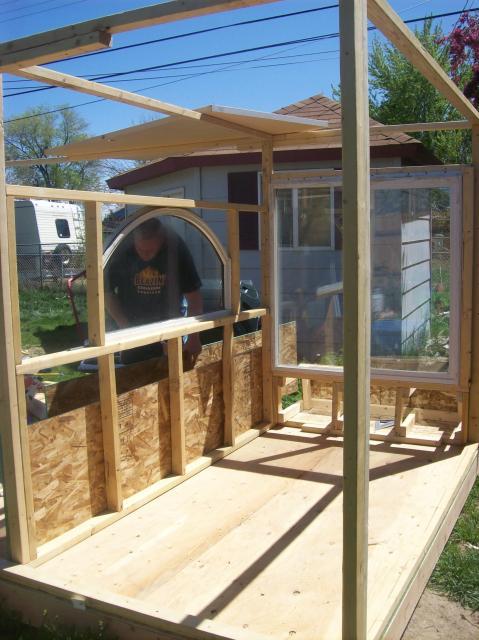 Two walls and a window!!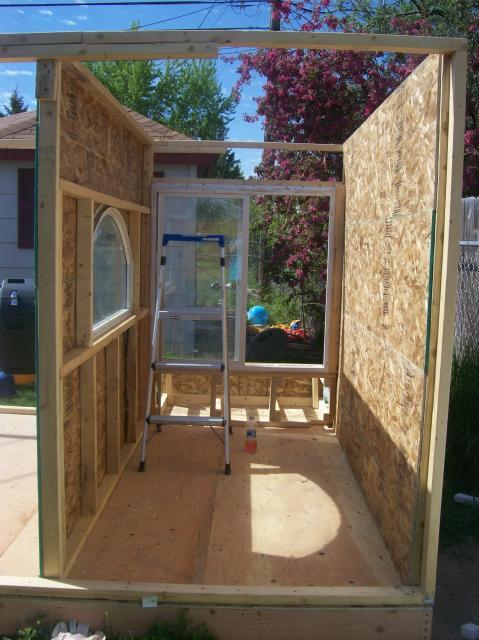 This is a picture from the coop doorway. The grass area up to the chicken wire will be the run area.
Baby in the coop!! This was taken from the playhouse side through the partition window.
External nesting boxes. They are under a big window that will provide extra ventilation when it's hot.
It's not quite finished, but I wanted them out of my house...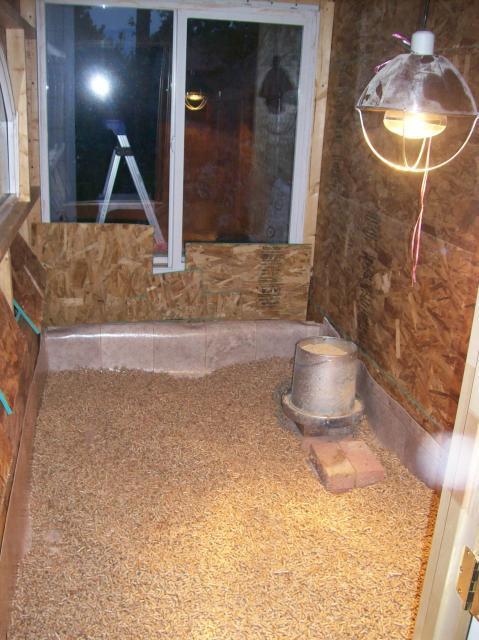 And they are all moved in...