May 25, 2010
5,584
426
366
and ran out of the coop today when I opened the door. For three days they snobbed their beaks at the snow and stayed in. I shoveled some yard for them today and off they went! for 4 of them it was their first snow. Broody Momma Princess went BROODY NO MORE!!!!!!!!!!!!!!!!!!!!!! finally and came out for her first foot in the snow. She was NOT happy.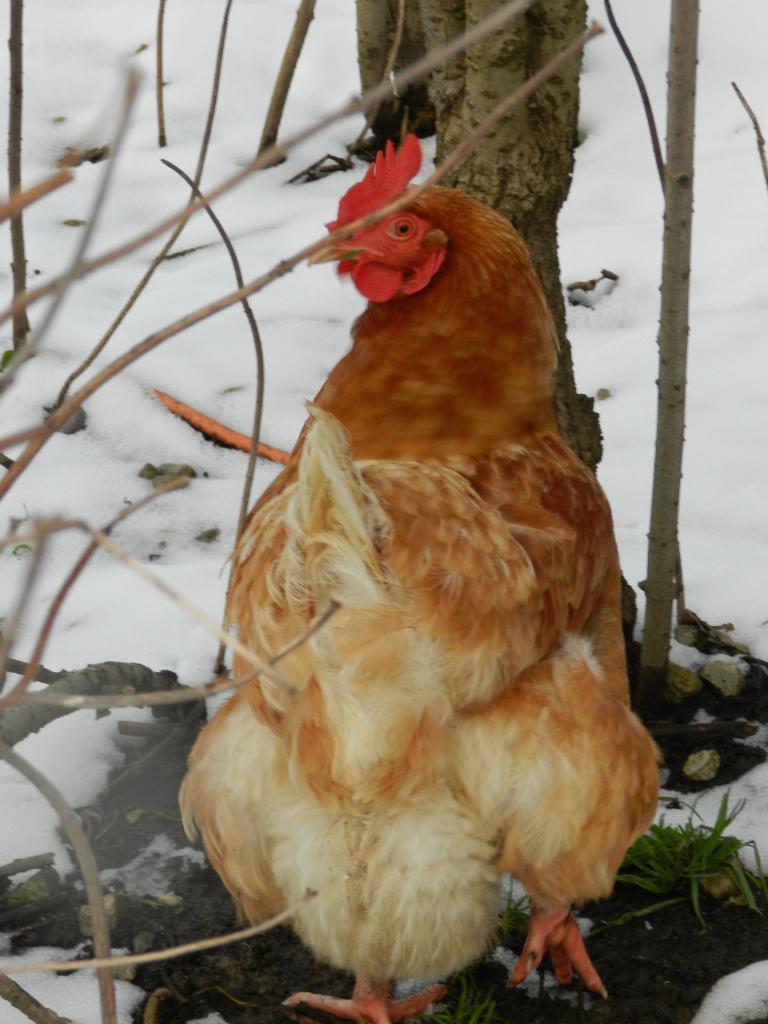 Poor Elly, stuck in the snow.....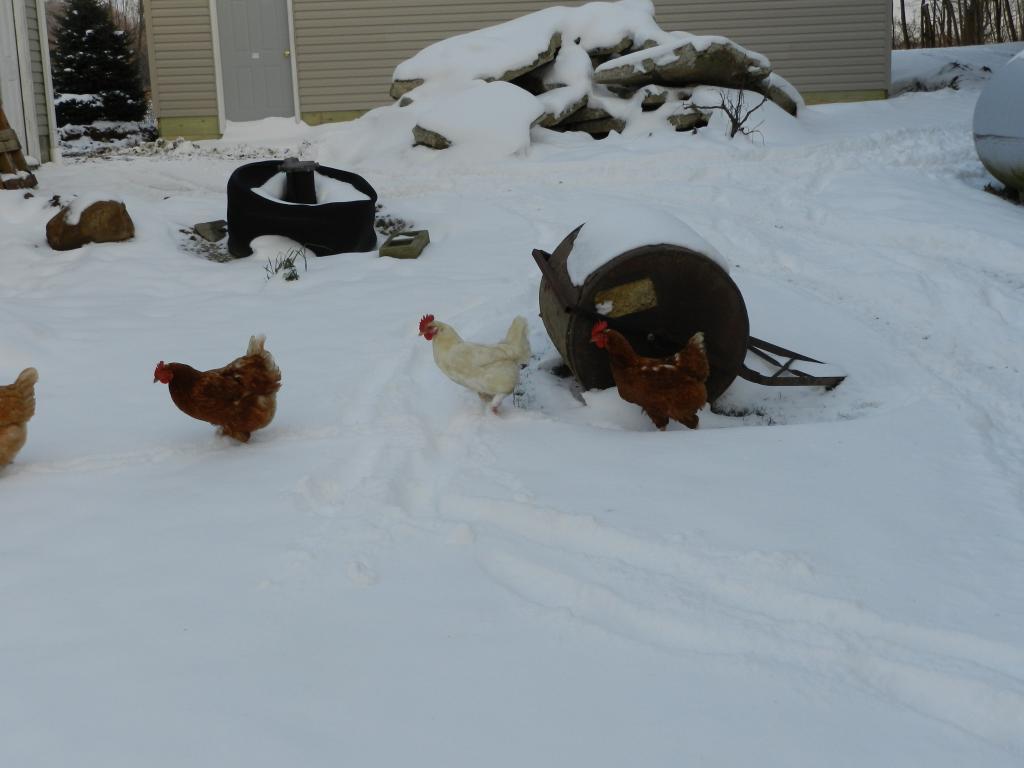 Sundance would only try and hop to the grass sections. She would not touch the snow. When she did by mistake, she screamed bloody murder! I had to go pick her up an carry her.....
MayMay was NOT amused.