No squats yet, but look how red the girls wattles and combs are looking! How much longer, any guesses?
Poppy (EE mix?)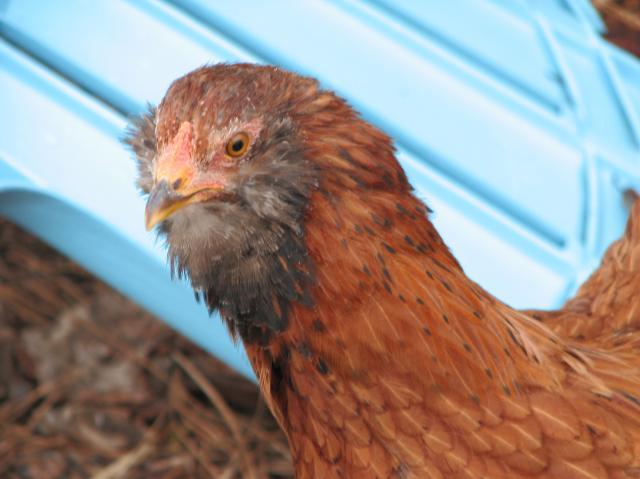 Buttercup (no idea, ha ha!)
By the way, these are our "mystery" chickens, that we aren't really sure how old they are. We got them the very end of January, and the wife thought they were around 6 months old, and the husband corrected her and said they were
maybe
3 months old, which would put them around 4 1/2 months old now.