Jan 30, 2012
1,867
134
178
MY ROYAL PALM EGGS ( from boykin2010 ) ARE HERE!




I have been stalking around outside for the past two days waiting on the post man. Today I had given up and headed around the corner of the house to turn the hose on when I heard his all familiar honk. I must have looked like a kid in a candy store as I ran across the yard! Well, hobbled... Nerve damage from a kick to the leg makes it hard to run for a while...
Ripped the packaging open in the kitchen and was very pleased with how the eggs were wrapped! AND! I got EXTRASSSSS!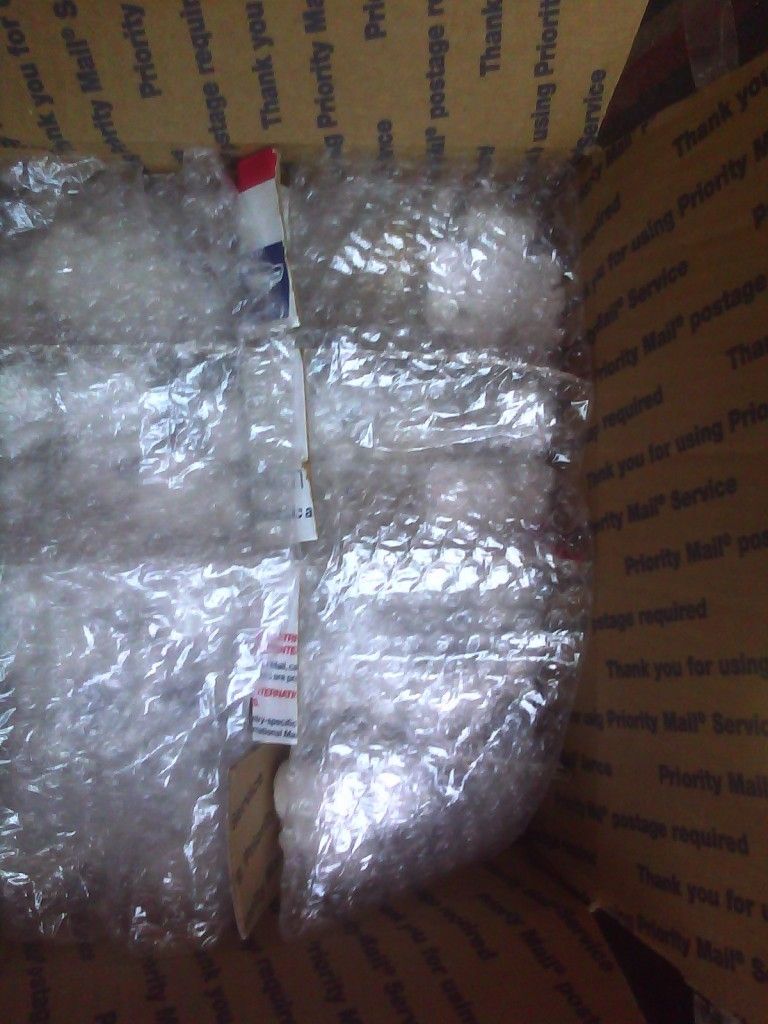 Carefully unwrapped the precious eggs. Postman said he'd had them riding in his lap all day so he knew they would be safe. LOL! He'd put them under his seat belt, too! Every truck they got off of, according to the driver he talked to who was telling him, was very cautious with the eggs. I was a little worried as I began to unwrap, praying for no broken eggs... Realized I had EXTRAS! WOOHOO! All of the eggs arrived in one piece, and I was able to mark them all.
As you can see I labled them so I can tell who quit in development, check my notes and figure out if it was due to air cell or what not... I'm so excited! My brother has been on call with me as I called him every day, about two or three times a day, to tell him where the eggs checked in at. Last night they checked in at the post office across from his apartments, I told him to go next door and get them for me! LOL... He, of course, said no. I would have to be patient and wait until tomorrow.... So I made my very VERY long wait worth the while. My young up and coming layers got a new nesting box, my turkey pen got the much needed expansion ( an additional 250 sq/f or more.. how do you measure a hexagon? ) Chased Tucker around the new expansion taking a million pictures...
Look at his adorable baby beard! AND! He's finally molting that juvie fluff, and growing in his true adult feathers... Maybe Tucker will get a tail to be proud of and not this thing...
He's out there thrumming up a storm and has run the no 1. hen ( Diane ) out of the enclosure. She flew the coop and came to follow me around my mad dash about the yard today. Has been by my side, even flew down the driveway with me as I bolted to catch the mail man...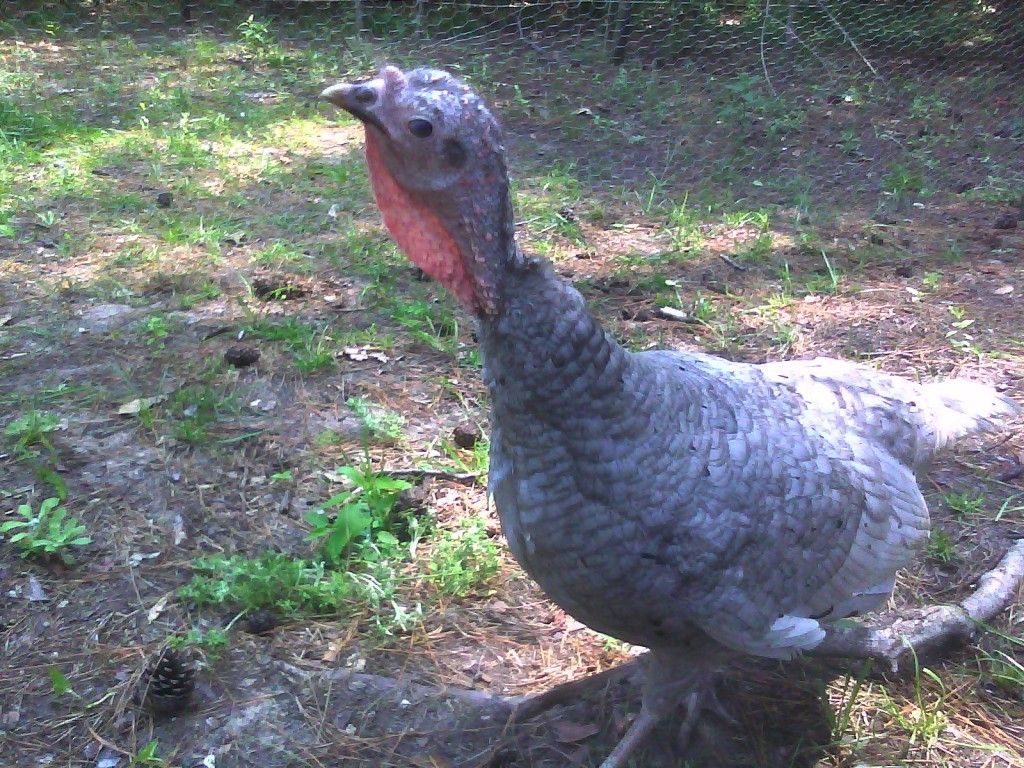 So now for the impatient wait to let the eggs settle in and rest a bit before I chunk them under my no 2. hen "the black". I wish the black would teach Diane how to lay eggs... D is still holding out on me, but has been mated steady for a month so maybe eggs will come shortly. Free loader...