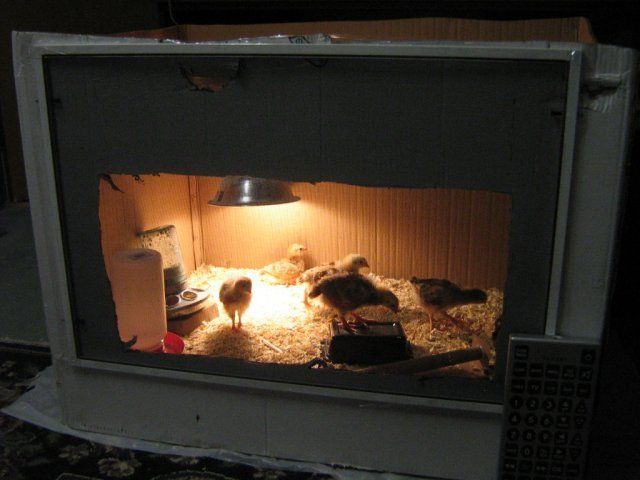 I have spent many hours outside watching chicken tv, and enjoying every minute. Today, while moving my new chicks from a rubbermaid tote to a larger box, they seemed to miss the clear sides to see out. So I made a window for them,
We do have two dogs and a cat, so I had to screen it in.
Ta Da..... Chicken TV please note the large remote at far left bottom corner.
This is chicken tv at is finest.
Kathleen
Last edited: