Love God, Hubby & farm
11 Years
Apr 13, 2008
8,372
426
326
These are from our breeder stock and just beautiful...The best pictures are on our desktop which has just crashed so I can only offer you this photo which shows several of our breeder hens with a tom.
They are priced at $40 each.
Our farm is chemical free and we take the care of our 400+ animals very seriously as we farm full time. We give our poultry the best of sprouted grains, feed and fresh veggies grown on our farm. For more information about our farm, please do visit our website.
http://thegarryfarm.webs.com/

Please
see feedback for us in the old system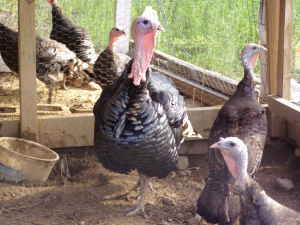 as well as the new BSA system.
Pickup only please
Please pm me with any questions. Thanks for your interest and have a blessed day. Nancy