We got 3 chickens at the same time. Two were just a week old, and the third was a BO about 7-8 weeks old. The BO is so very sweet, but set the pecking order as expected since she is much older.
Turns out, one little one was a roo, so he got taken back to the chicken farm to exchange for a hen (both the bird I exchanged and the new bird were about 6 weeks old). This again reset the pecking order, with the least dominant little one now in the middle and the newcomer at the bottom.
But, come roost time these days there is such a tussle. It is pretty funny.
You can see there is plenty of room on the roost. But apparently, the desirable spot is right next to the end.
First, the little ones creep up on the BO who has taken prime spot:
They make it almost unbearable to be squished in the corner: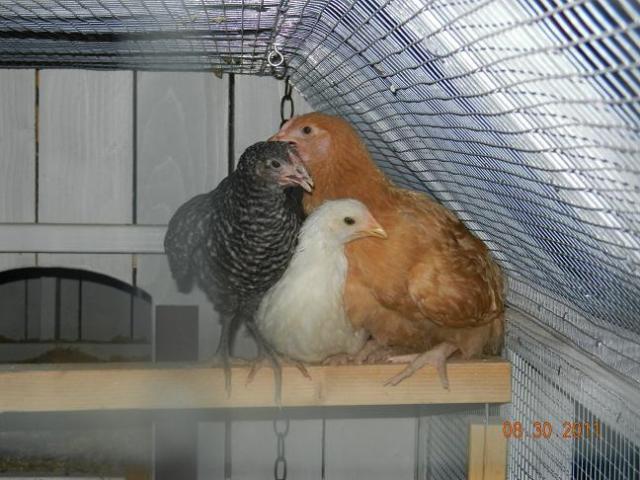 Then, the one outside starts throwin' elbows: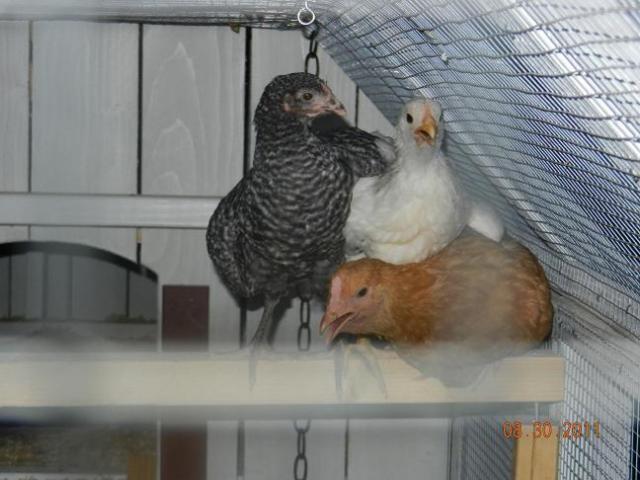 **These were taken about 15 minutes ago. I just checked, and everyone is still in the same position, but they've spread out a bit now. I guess they've given up on trying to roust the BO.**