For the passed several days I've tried to be humane and use a large have-a-hart trap, which turned out to be a useless purchase.
Tried the inhumane trap which I borrowed from an employee at
TSC
. Finally got the predator after 2 days: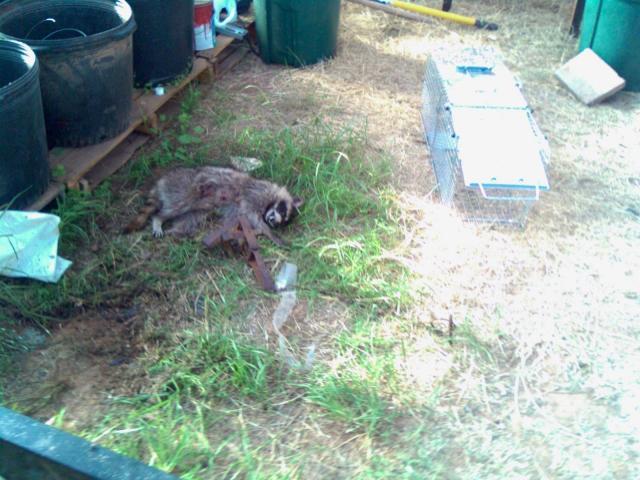 The dump cart pictured now has a really chewed up tire, guess that the coon thought that was what had him trapped. Had to finish him off with/put out of misery a shot from a 410 shotgun.
Will ask the
TSC
employee if I can buy the inhumane trap...