My flock of tolbunts are laying well right now and I would like to check fertility. I set several eggs yesterday, and sent a few to another BYCer, but would like someone else to test-set some. I think three different incubation methods would give better idea of fertility than just one or two. Please realize that I can give no guarantee whatsoever as to fertility of these eggs. I can tell you that last summer, I hatched and raised many tolbunt chicks (photo of one below) so I know fertility was decent at that point.
This is for 8+ eggs from my standard flock of 3 frizzle hens, 3 smooth hens, and two smooth roosters. Eggs will be collected after auction's end, Friday, Saturday & Sunday, for mailing out on Monday, March 8, 2010. Eggs will be packaged in bubble wrap and placed in either Styrofoam peanuts or sawdust as a cushioning agent, and mailed USPS Priority services. Auction price plus $15 shipping must be sent via PayPal to
[email protected]
by Saturday, March 6 or the eggs will go to the next highest bidder.
I think I covered everything, but if you have questions, please send me a PM and I will be happy to answer!

Photos below.
Thanks!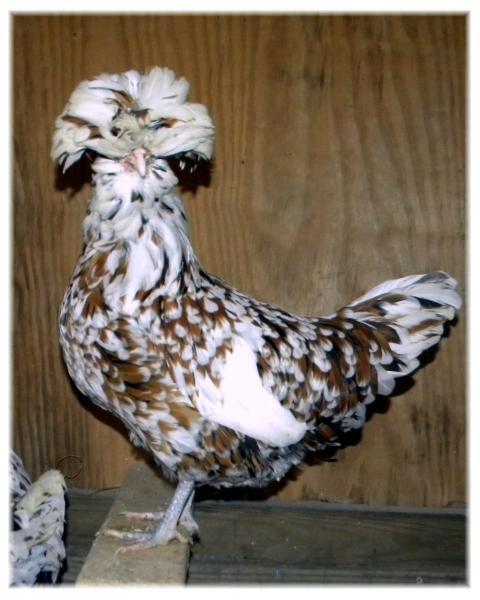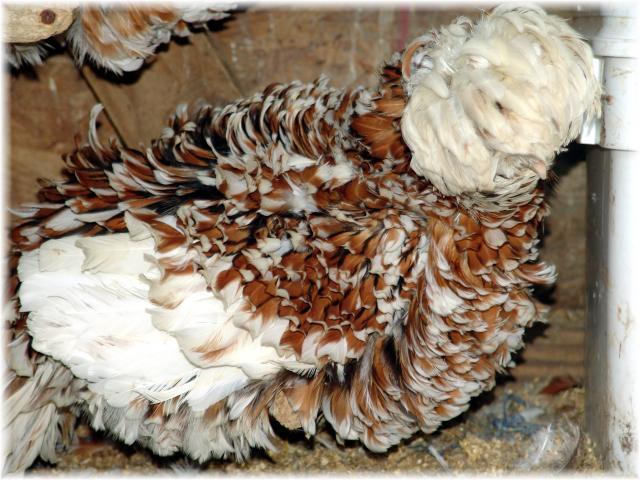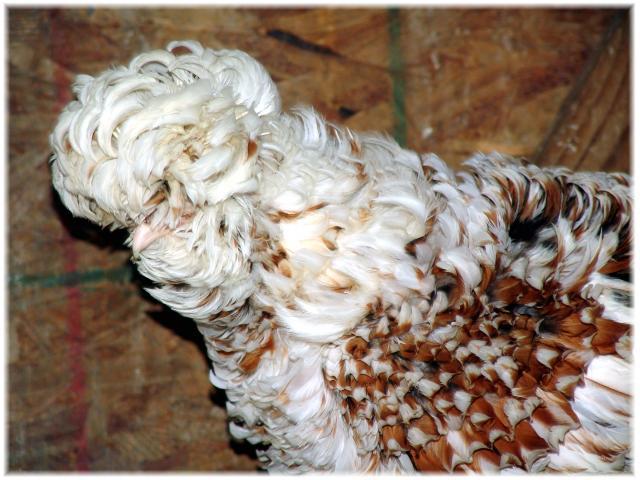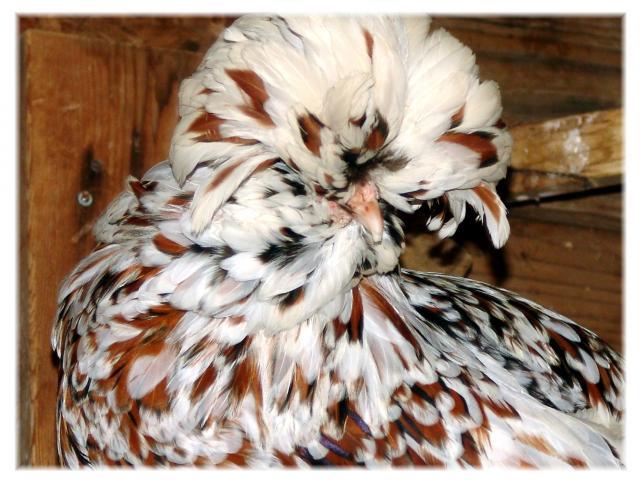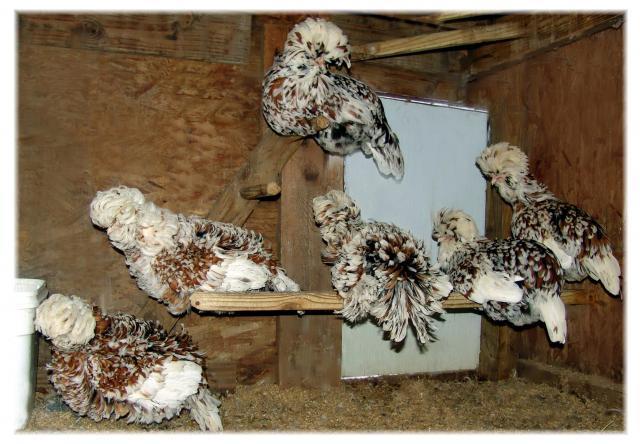 Last edited: