Still needs painting (just primed right now) but I'm thrilled with our first coop.
Notice the tires and handle to move it around "wheelbarrow" style!
This coop was made almost entirely from recycled/reclaimed wood.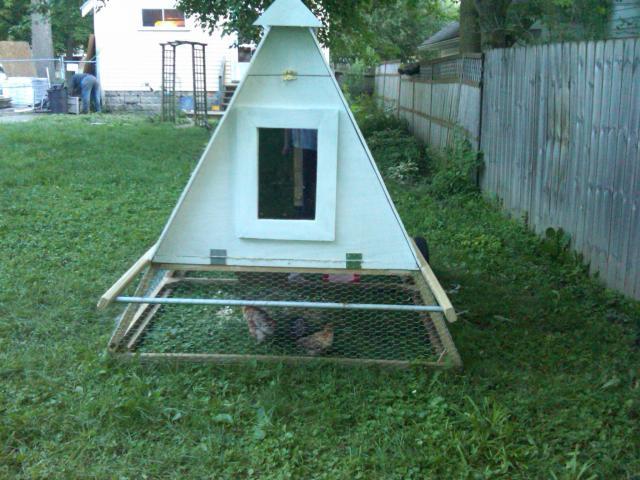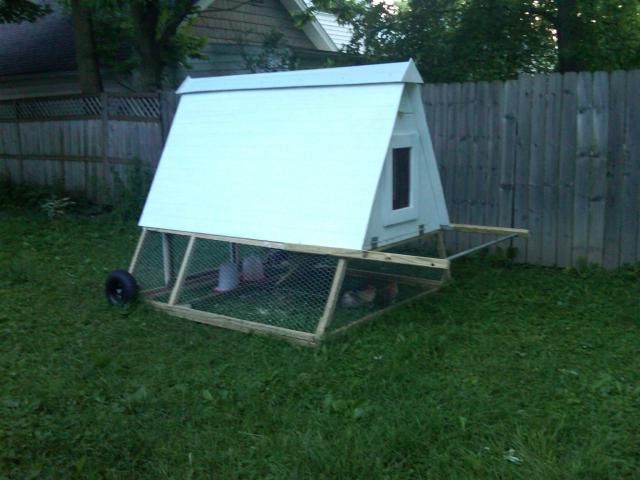 Took this picture while the coop was still under construction. It shows the nesting boxes inside.
What you can't see, are the roosts and plank leading to the run underneath.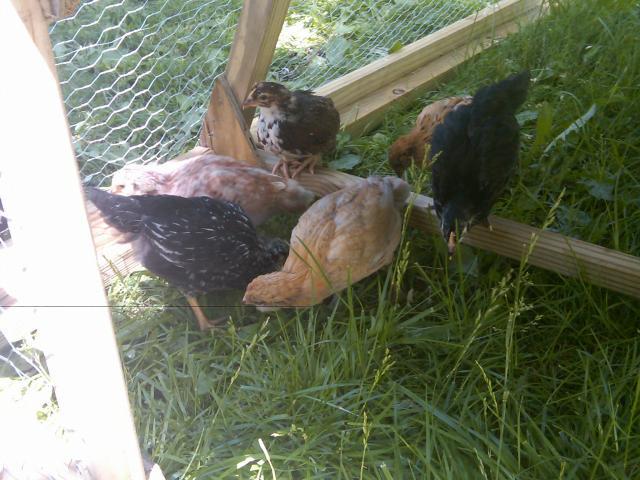 They girls seem to like their new home!
____________________
Loretta & Prudence - Easter Eggers, Sadie - Silver Laced Wyandotte, Martha - Australorp, Lucy - Salmon Faverolle, Maggie - Speckled Sussex