Jan 11, 2007
7,178
103
306
My Coop
Thanks Dzipperer!
Hi!
I have 6 fresh eggs (laid 26th,27th,28th) from my Cuckoo / blue Cuckoo girls available to ship 9-29.
The girls are bearded Cuckoo / blue Cuckoo (Ameraucana X Barred Rock) and lay large blue/green eggs.
The roo is a blue Cuckoo (Ameraucana X [Ameraucana x Barred Rock]).
Here's a link to how you can expect your eggs to be
wrapped and packed for shipping
.
Post sold and send payment if interested. My PayPal is
[email protected]
.
If you have any special instructions like "Hold & Call for Pick Up", or would like them shipped to an address other than the addy in the PP info ---just add that and a ph# in the PayPal note so I don't miss it.
Thanks,

Lisa
ps:
Chicks will hatch blue, black or splash with a yellow head-spot.
6 eggs lower right are from the Cuckoo/blue Cuckoo girls: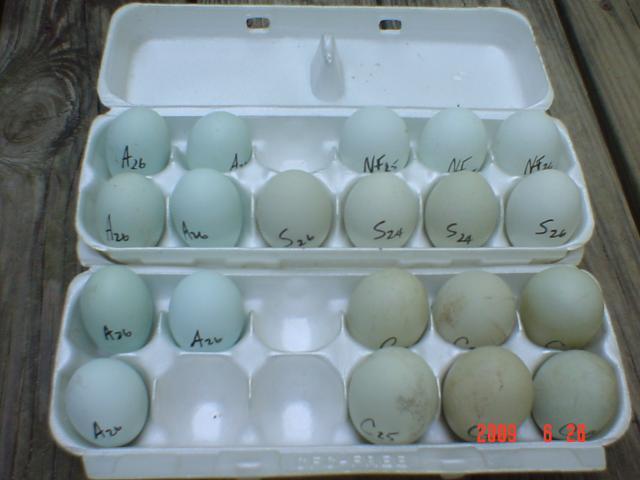 Last edited: