Here are pics of the fuzzy butts I got today, 2 were labeled "production reds", the other 4 came from the "assorted pullet" bin. When I asked the employee what breeds they were he said "pullet"

I think 2 are California whites, 1 an EE and 1 possibly a welsummer?
Welsummer?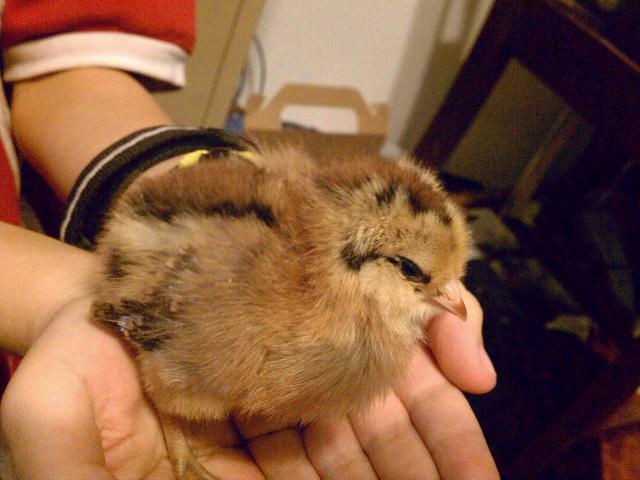 California White
"production red" any thoughts?
EE?
Thanks in advance,