We have one chick who is about 5 weeks old that looks way different then the others. She has a huge what seems to be growth on her bottom/underneath side that you can see in the pictures. She also has huge spots of no feathers. Her belly is completely bare with no feathers at all. Her tail feathers are just stubs. Compared to our other chicks who have lots of feathers and very fluffy tails and lots of feathers underneath I think she has some kind of sickness. I don't know if the bottom thing is related to the feathers but I am afraid if she has some sort of sickness that the rest of oru chicks will also get sick. We are new to raising chickens so any info would be great. Maybe this is all normal?? Oh and she also is panting a lot with her mouth open and lays most of the time unless something scares her. She just seems not to be 100% normal...
This picture you can see the rawness on the behind area where the growth is and the stumpy tail feathers.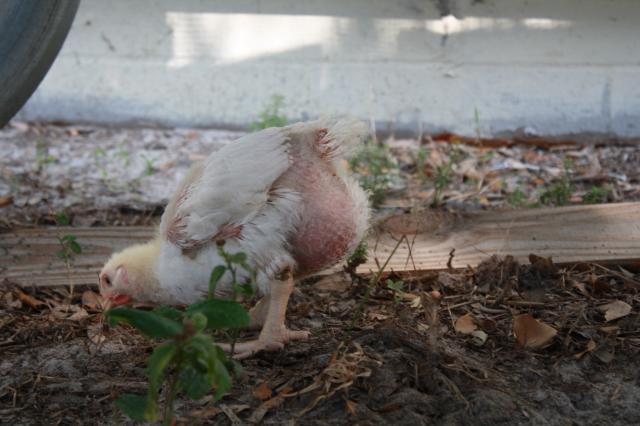 You can see in this picture that she has no feathers on the front of her wings...the light colored sections on her.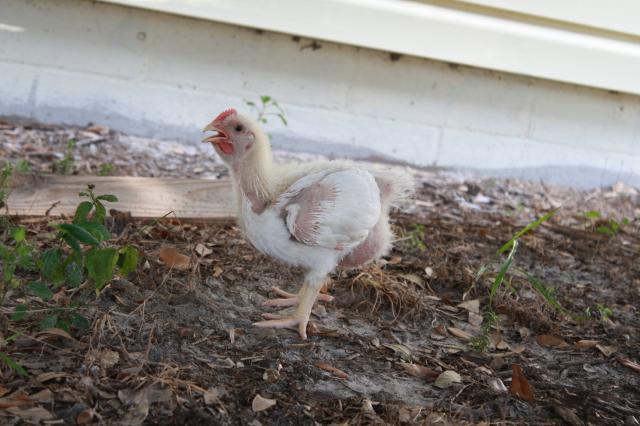 Thanks for all the help!
Last edited: