********
JUNE 21 hatch has now been reserved. JULY hatches are still available. Let me know if you'd like to be put on our waiting list.
********
***************IF YOU WISH TO ORDER, PLEASE SEND ME A PRIVATE MESSAGE OR EMAIL RATHER THAN HITTING BUY IT NOW***************
This listing is for 20 Black Copper Marans day-old chicks!
We finally caught up with our online orders and can start listing here on BYC again!
I ship via USPS expedited services so the chicks will arrive within 1-2 mornings later depending on your location.
Our Black Copper Marans are of the Wade Jean C1 bloodlines which yield the nice terra cotta colored eggs. Our flock is closed, so these birds have not been exposed to any other Marans bloodlines. Some of our eggs are solid, some appear to be "painted," and some are speckled.
This stock truly has a gentle temperament. My kids can even handle the roosters.
Feathering on the shanks meets the French Standard, not too heavy, not light, but moderate. Perfect for a breeding program, personal pets, and to add those beautiful and SUPER FUN dark shades to your egg basket! The kids will LOVE them!
Our flock has been tested and approved by the Texas Pullorum-Typhoid Program. As required by law, I will provide you with a copy of this report.
My shipping fees includes expedited shipping rates through the USPS (which usually delivers in a day but can take two days depending on your location) and the cost of the chick shipping box.
I accept payment via Paypal and will need a current confirmed address as well as a phone number for the post office to call you at when the chicks arrive. The chicks will be HELD AT THE POST OFFICE for you to come pick up so that they do not have to spend several more hours in transit on a mail truck.
I have included photos of my actual birds and eggs so that you can see how beautiful and healthy they are.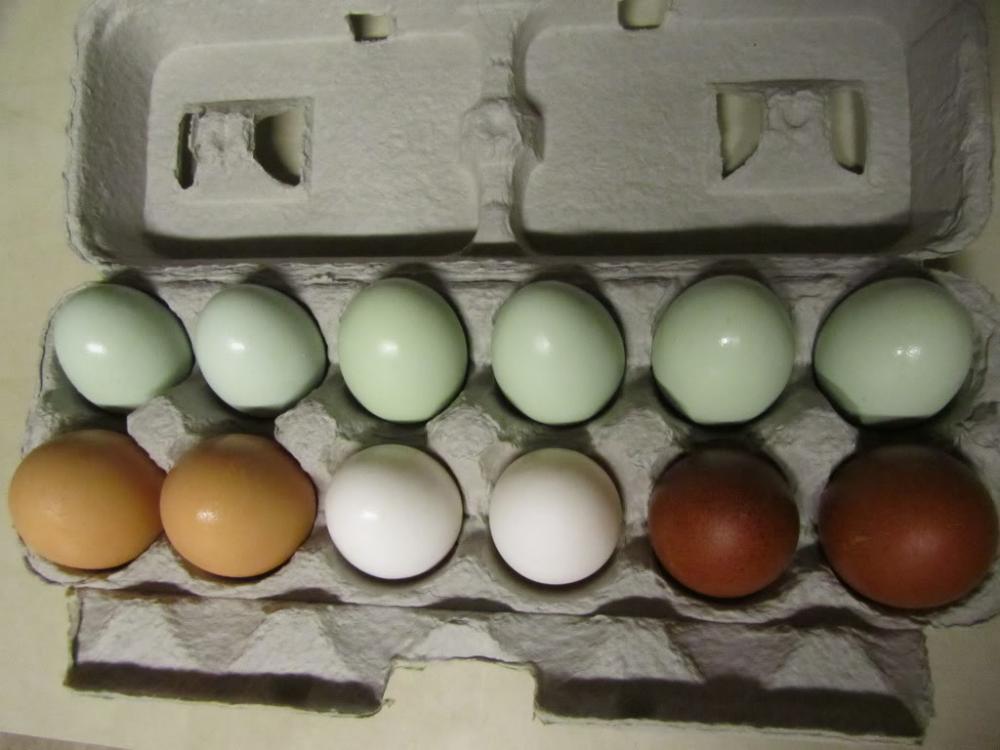 Top Row: Wheaten/Blue Wheaten Ameraucana. Bottom left: Cochin. Bottom middle: Polish. Bottom Right: Black Copper Marans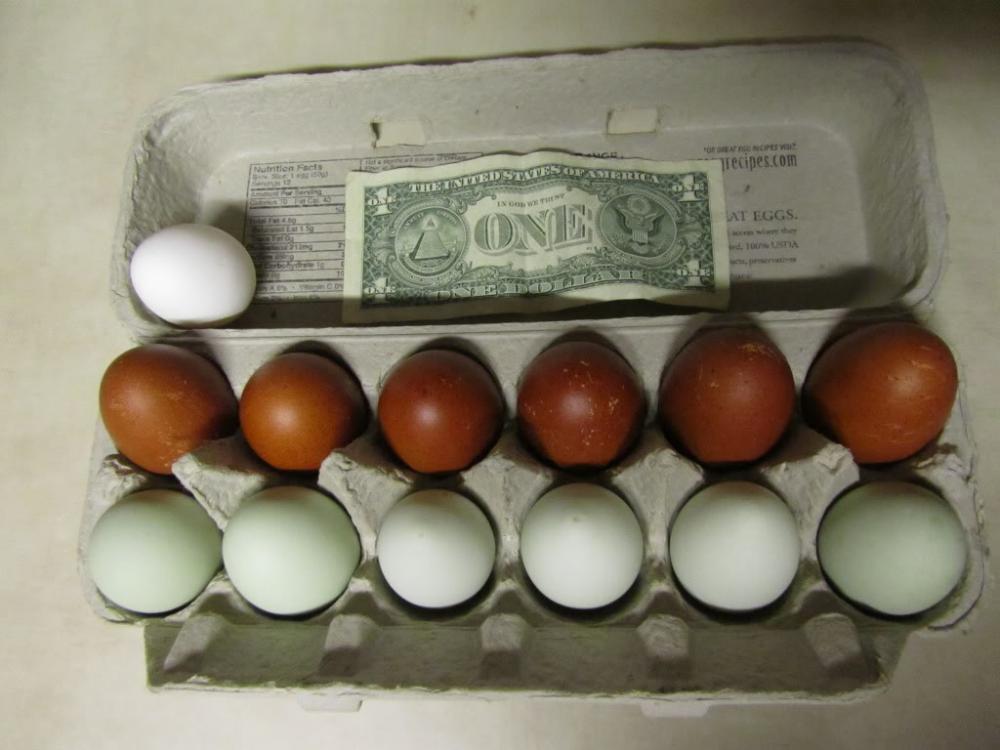 6 Wheaten/Blue Wheaten Ameraucana eggs and 6 of my Black Copper Marans eggs pictured with a white Polish egg and a dollar bill
Our Black Copper Marans Rooster, "Pierre," two of his lovely Black Copper ladies, and the back end of his silver Ameraucana "mistress" who lays our "olive-eggers."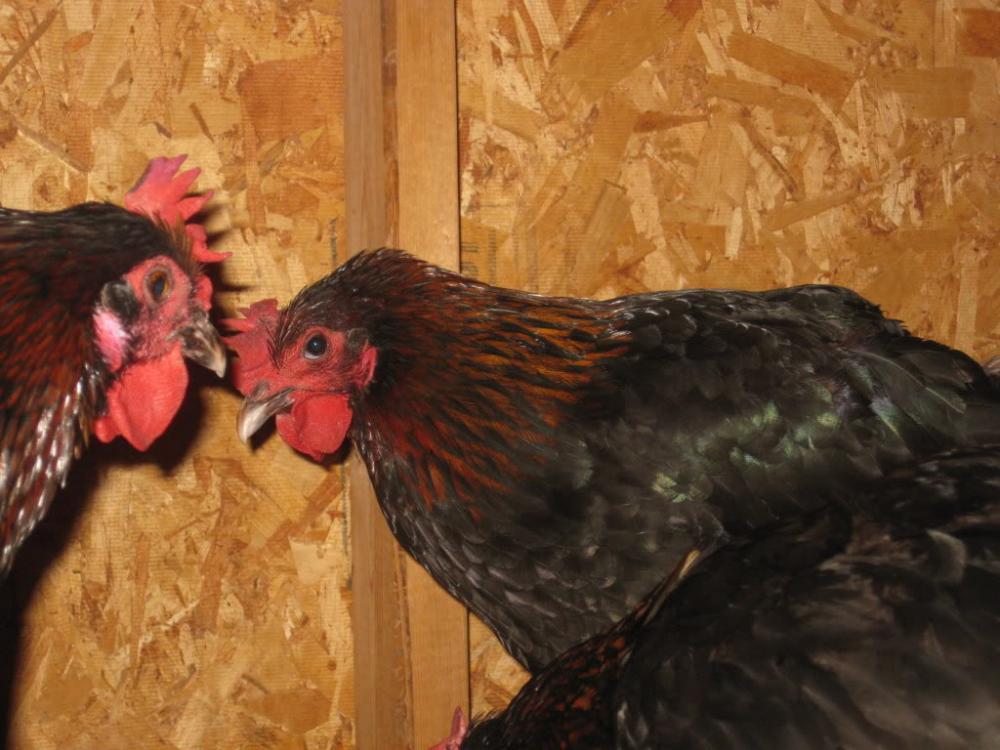 Close up hackles of our Black Copper Marans hens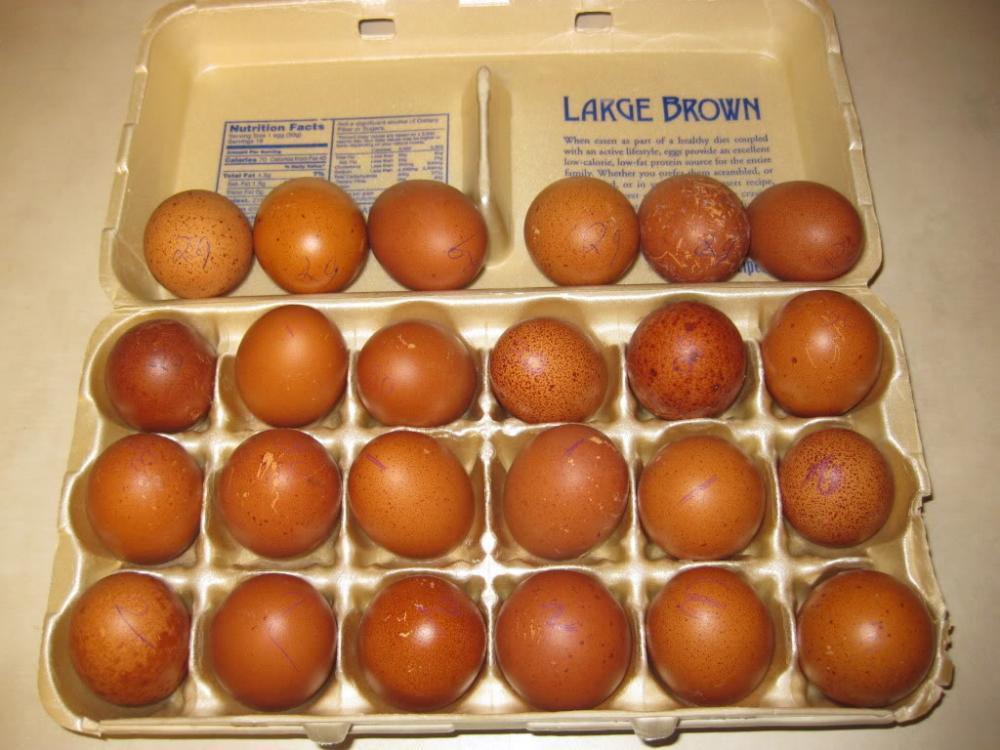 Even though the flash washes the eggs out in this one, I included it because it really shows the variety of design we get from our BC Marans. Also, it reminds buyers that these hens' laying cycles determine how dark their eggs are. We get both really dark and much lighter eggs daily, depending on the individual hen, how old she is, and what season it is.
Please contact me with any questions. First come, first served. Once these sell, anyone else interested can be put on a waiting list for my next hatch.
Thanks!
Last edited: