THis is a totally NEW and UNOPENED bottle. I got it a couple of weeks ago to have on hand for emergencies.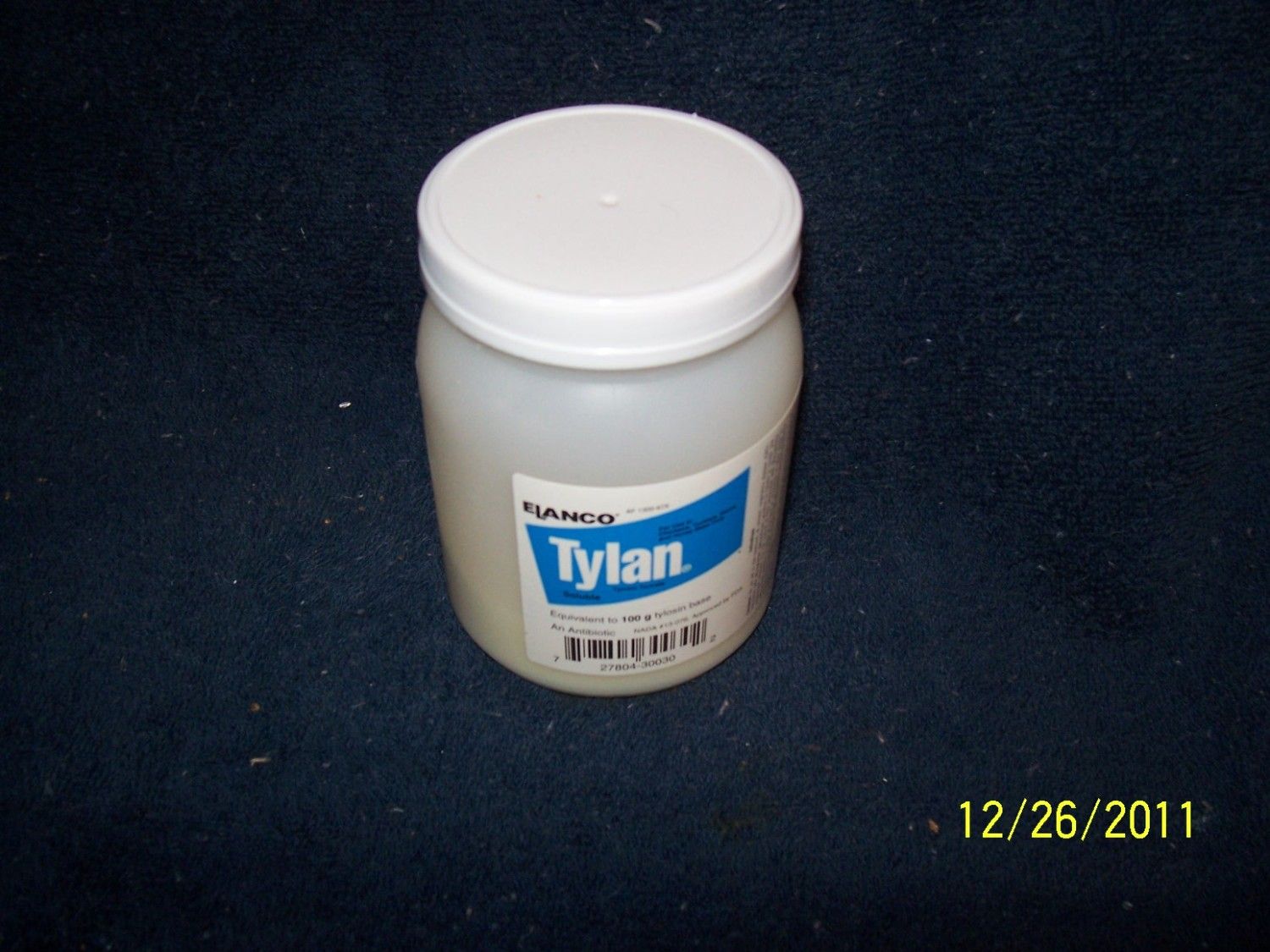 I bought it from Countryside Vet in West Plains Mo. My total invoice was $52.00 which included the shipping and a couple dollars tax.
http://www.countrysidepet.com/tylan-soluble-powder-100-gram.aspx
The link above shows the actual item with description.
My $45 Buy it Now price includes FREE shipping. USA only.
Payment thru PayPal. You do NOT have to have an account, I can send you an invoice and you can pay without setting up a Paypal account.
Thanks, Ruth
Last edited: