IT IS FINALLY FINISHED (Thank you Daddy)
Well, Wayne and I left early yesterday for the Pumpkin Patch field trip with our granddaughters, Olivia and Victoria. My dad and mom came over to finish things up and they did a FANTASTIC X100 JOB.
Here is the finished coop and run viewed through my fig tree. The tarp was just draped across the top this morning (it is not attached) because I didn't know if they would spend the day outside the coop if it was raining and I didn't want their food to get wet. It STORMED all night last night and I was beginning to pray that my dad's building abilities rivaled those of Noah.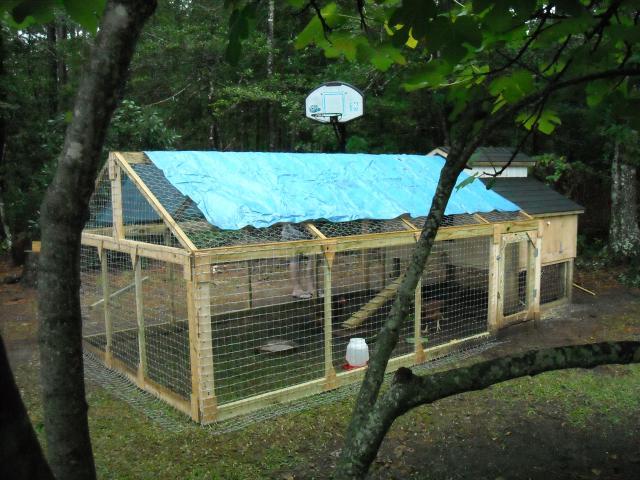 Here is a view of our new flock from the far end of the run looking back at the coop. Can anyone tell us what kinds of chickens these are? The lady who gave them to us is a friend of our oldest daughter and she gets a mixed assortment each spring from a hatchery in Ohio. I'm going to post better pictures a different section of the boards.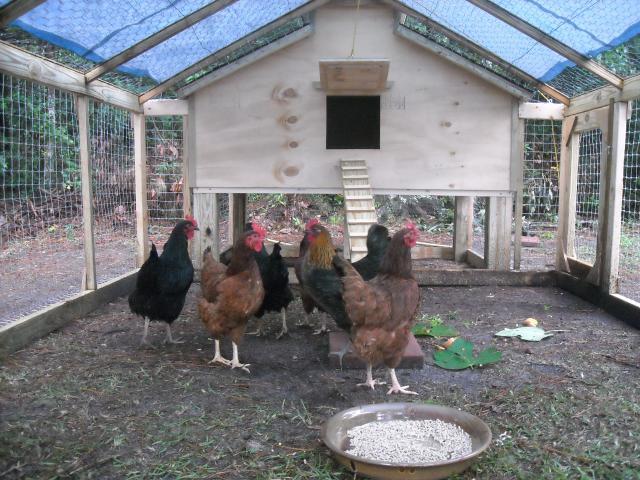 ANOTHER UPDATE 12:30 (had chickens less than 12 hours and we already have 3 EGGS!!! Olivia found the first one and I thought she was going to have a heart attack!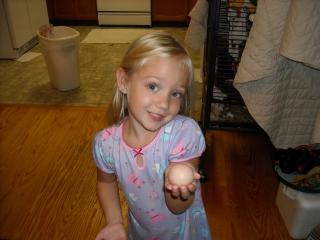 Thanks to everyone who encouraged us and commented.
THE ADVENTURE BEGINS!!!
Cheers
--Michelle and Wayne
Last edited: