mamma hen hatched out 4 eggs- 1 silver spangled hamburg and 3 Easter Eggers. They are almost 5 weeks old. I have a pretty good guess about gender, but I was hoping others could weigh in, as I have never had EEs before and I am not familiar with the variation they display as they develop. How long does it usually take for you to know "for sure"? With my Barred Rocks and Buff Orpingtons I could guess correctly at 4 weeks- but I have heard these guys can surprise you since they are so variable.
Also- can people tell me what you would call the coloring on the 3 EEs. I am a little confused about which are 'partridge' and is the other one 'gray' or 'blue' or what? Thanks so much!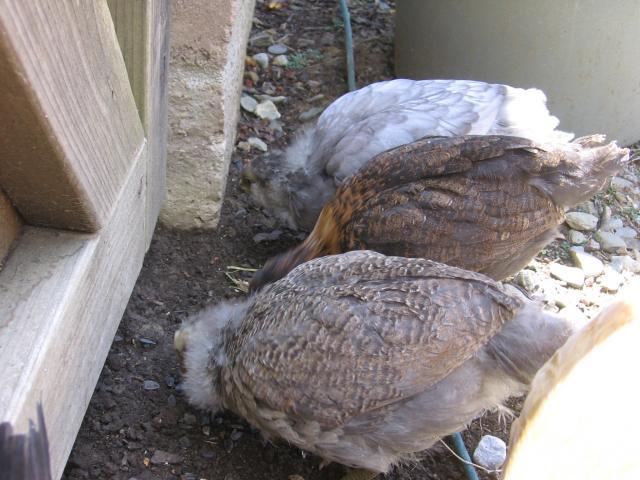 #1 (Red chick aka "Courtney"- named after my red-head sister) pictured here with our SSH. Only need guesses /coloring for the EE. No need to chime in about him- unless you think there's even a smidgen of a chance that he's NOT a boy...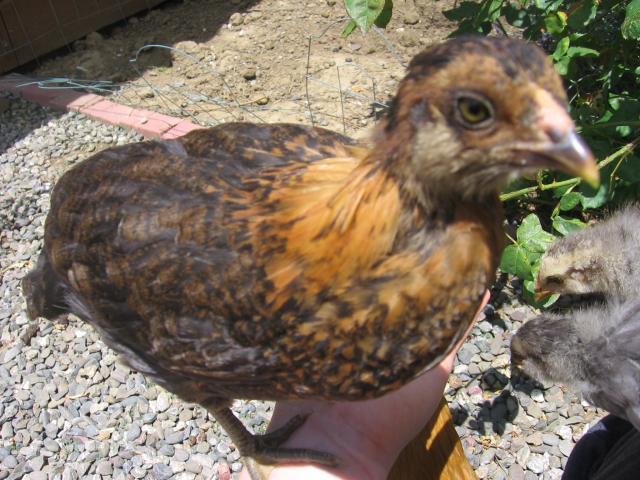 #2 (Gray chick)
#3 (Chipmunk Chick)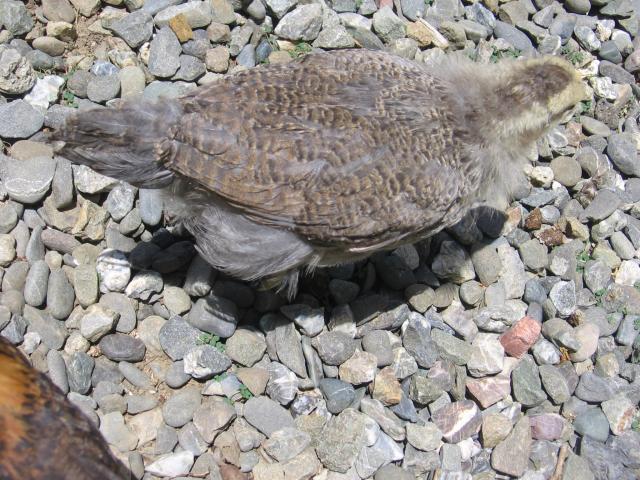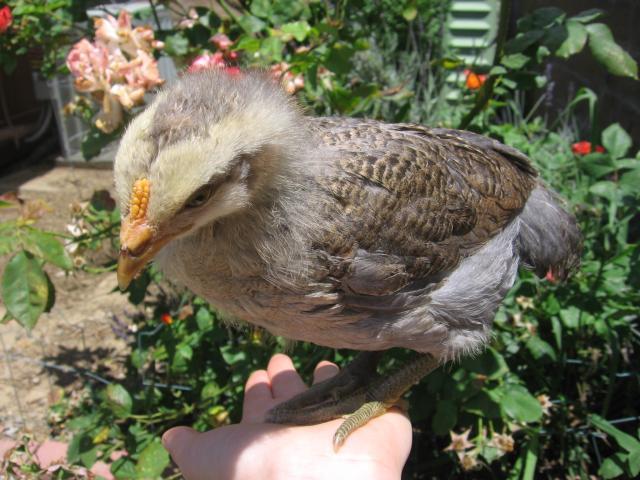 Last edited: