Here are some pics I took today of my bird pen!
My mandarins by their pond and nest box!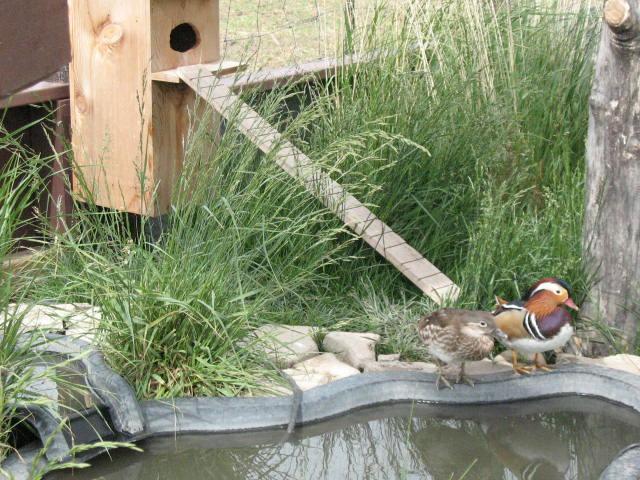 My Chukar, Z, just cruising around!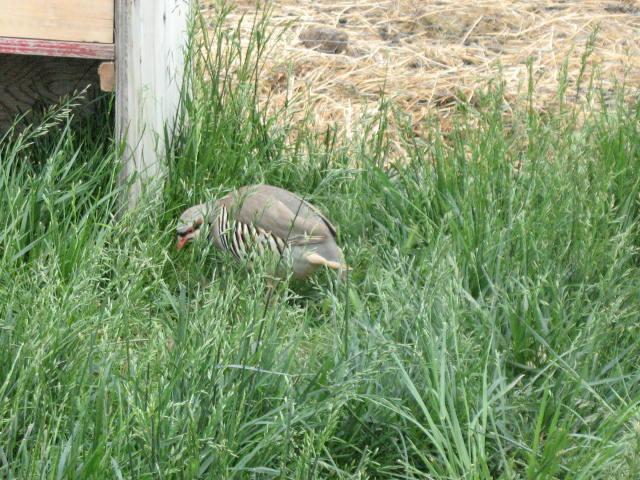 My mandarins on the upper pond!
This the new pen... Its 14'X16' or 17'. I haven't measured it yet. The grass is just barely coming up. Hope my birds can keep up with it!

The whole pen setup... On the right side a 14'X8' pen for whatever, quail next week. In the middle, 14'X24' pen for ducks, home to the madarins now. On the right, an unfinished 14'X16' or 17' pen. Has a 2' deep pond and grass is growing!