I got the eggs ordered from Upintheholler today in the mail!
6 Araucana eggs and 6 Olive eggers (welsummerXAraucana)
They were packaged with lots of bubble wrap and each egg was individually wraped, beautiful! not a single break! I can't wait to see how these develop! and especially see how the olive eggs turn out, hope to get some of those with the dark speckles. The araucana eggs are very pretty and I had a hard time finding a shot that they didn't blend in too much with the egg carton, LOL
I also ran up to Pasofinofarm and bought a dozen of their BCM eggs, which are beautiful looking!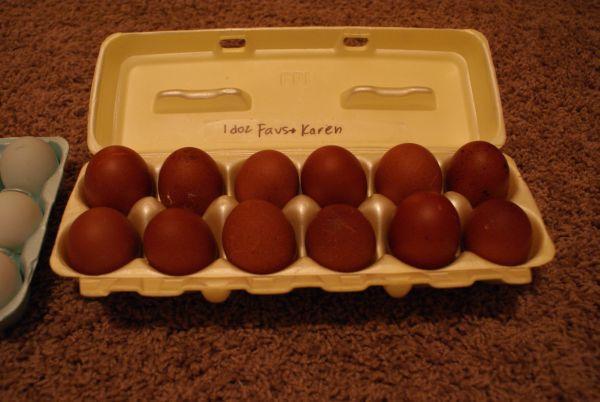 She gave me the tour of her farm and we got to meet all of her animals! This place is amazing! I have been to some local breeders and toured their facilities, and I have got to say that this IS THE place to buy your chickens from! Everything was clean looking and you couldn't even smell the animals! it was spectactular and the animals are all very well cared for! She is an A+++++ Breeder!
And now the games begin!
(Also, I had to promise my husband that these were the LAST eggs I would be hatching.... we will see how that works out for us LOL)
Last edited: