I just wanted to share, since we live in Guam the FD is very different and let me get up close and personal. Apparently they could see the concern on my face b/c the fire was only about 50-75yrs from our house!!! Fortunately they got it under control about 35yrs from the house lol It was a very invigorating, scary experience!
The first pics are from the beggining when my two-yr old came and said "mommmy it's snowing!" and I went to the window and saw the ashes raining and grabbed my camera, I couldn't get close then b/c my husband wasn't home and I wasn't about to take my child up there!!!
As you can see our houses are made out of solid concrete so they wouldn't have burned down, but still, scary stuff!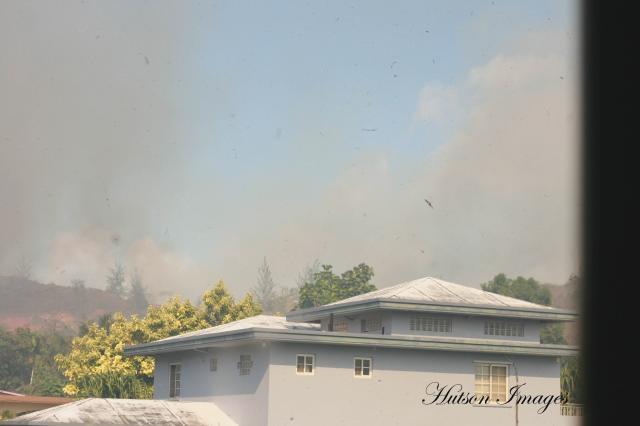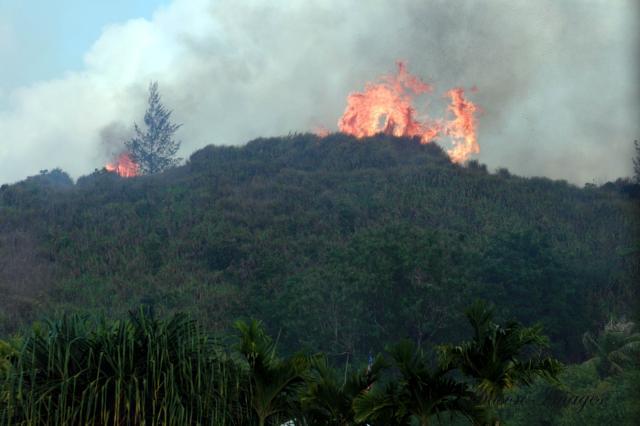 Then when hubby got home I put my big girl panties on an ran up the mountain to get these lol I did get burned, but dang I got some good shots

I was told 1000+ acres burned yesterday