As I was feeding my chickens this afternoon I noticed that one of them had something hanging from it's behind. I caught her and this is what I found.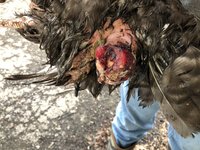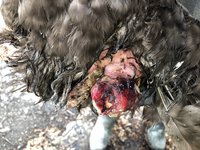 Looks like an egg still surrounded by intrenals, I think it may have been like this for a day already.
Is this chicken likely to die? Should I just kill it to save it from a slow death?