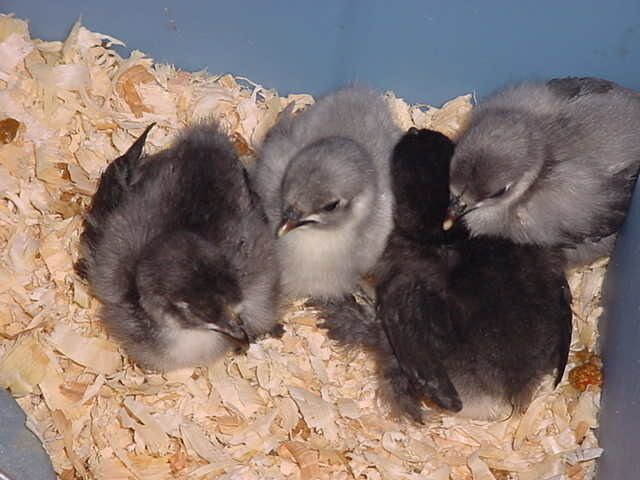 this is when i first got them, they were a week old, some only a couple of days old. i think the lighter ones were younger...Peeps? True?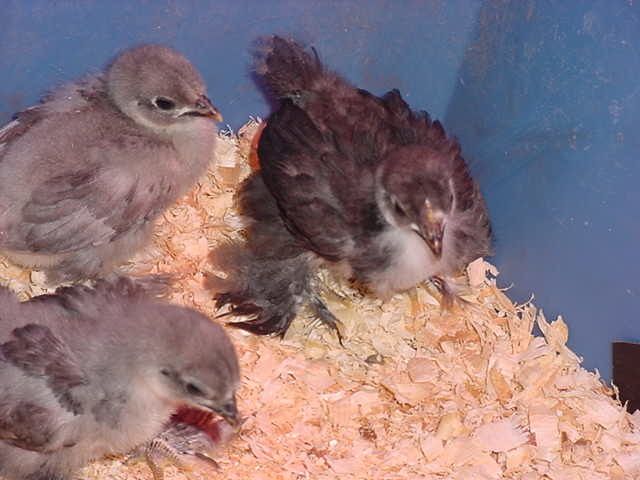 they're starting to change color, i think this one may become a molted (sp?)
it's hard to see, but there's white patches on him/her...
this one we weren't sure if it was going to stay blue... anyone? see anything..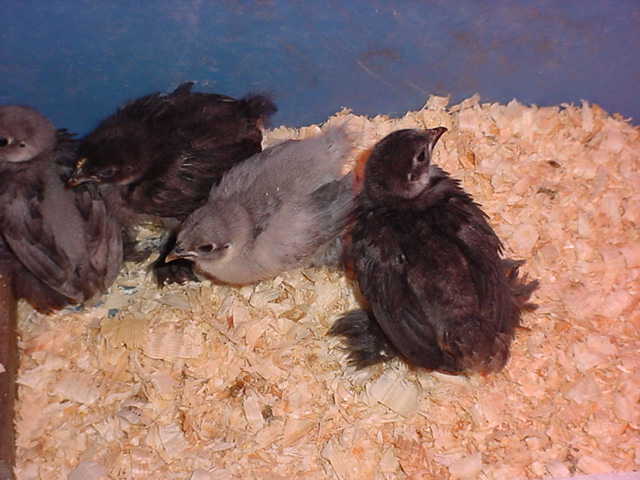 Those darker ones seem to be showing lil combs...roo? And look how much darker that blueish one got (1st pic, left) wow...I think that's him/her in the second pic...
Melinda

forgot t osay, they're all getting their lil tails too...
Last edited: