Just wanting some opinions on two of my mystery chicks, now 6 weeks old. They're pictured at two weeks and at six weeks.
Here is Big Bird: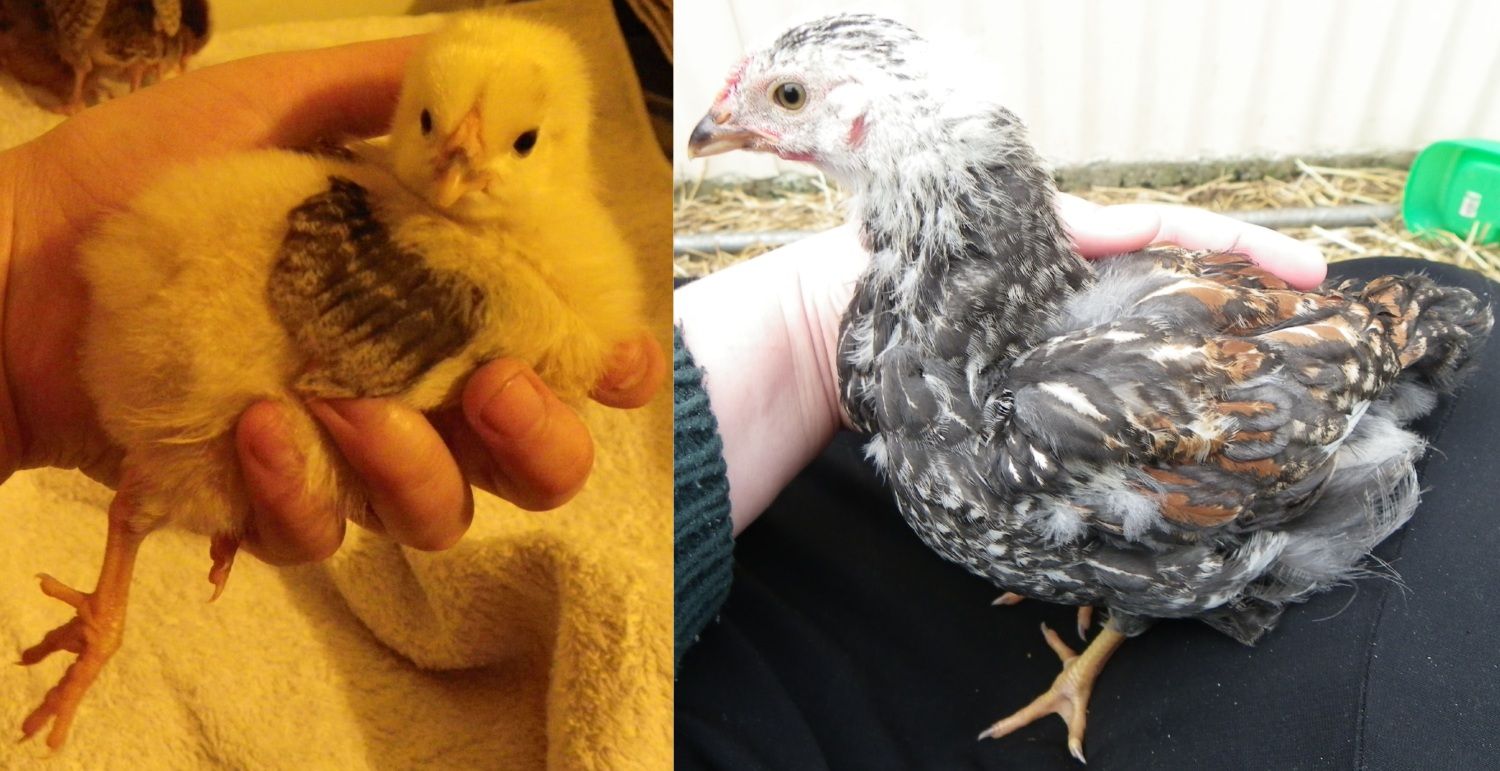 Some random facts about him:
- clean legs (no feathering on legs)
- 4 toes on each foot (3 toes and a 'thumb')
- strawberry combe
- combe is very big and bright pink/red (I'm assuming he's a he because of this)
My guess at the moment is that he's a Wyandotte and barred Rock cross. Anyone have any opinions on this?
The other chick is called Pumpkin: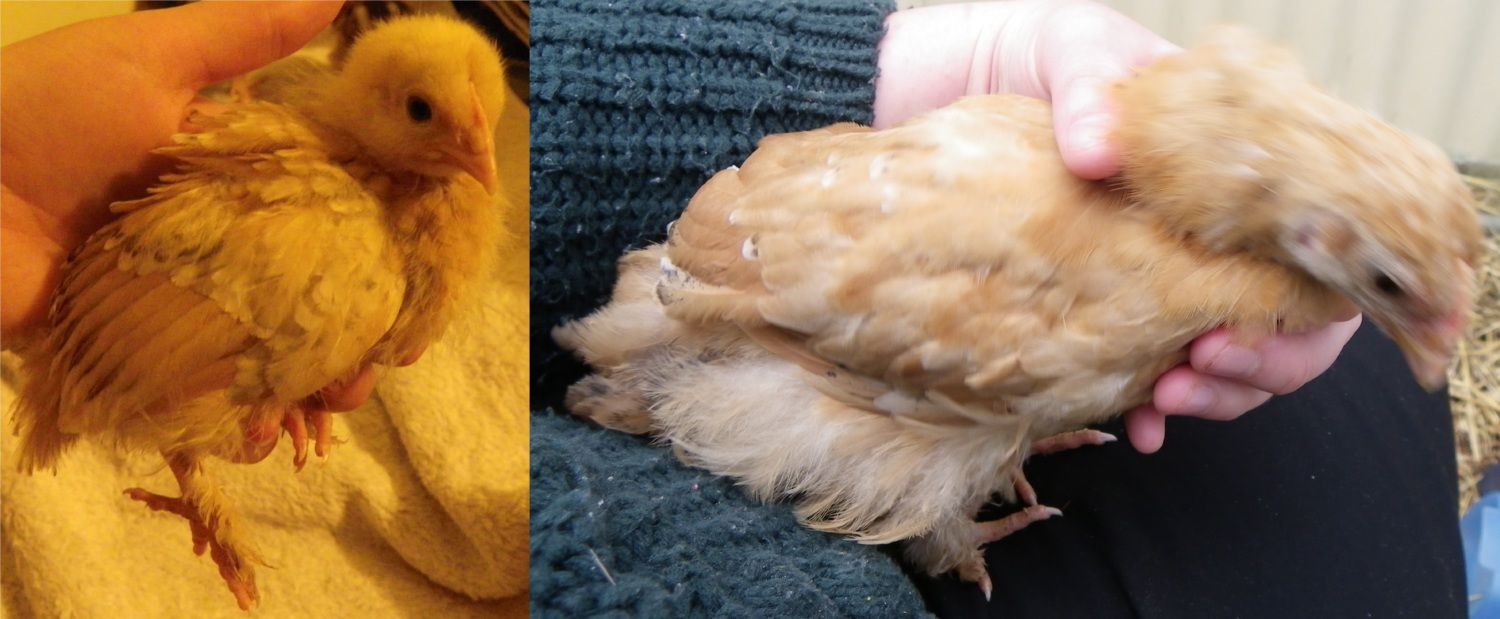 Some random facts about her:
- feathered legs (not really feathered like Silkies, but reasonably feathered)
- 5 toes on each foot (4 toes and a 'thumb', not the second thumb like some have)
- single combe
- low carriage (maybe this means shorter legs? I don't know but she's much lower to the ground than Big Bird)
I don't know what breed she is (no, I don't know that much about chicken breeds). My sister keeps saying she's part Silkie, though (show my sister anything with five toes and feathered legs, and she thinks it's a Silkie).
Any ideas on either of them? Thanks,
from Rachel.
Last edited: