Mar 22, 2010
5,378
504
426
Have four chicks left from a hatch and still trying to figure out gender.. Two I am pretty sure are girls, the other two COULD be boys. However, breed is also in question on three of them as I had a big hatch full of mixed eggs. Forgive the condition of the coop - it's a temporary tractor while we are cleaning the barn and works better for pictures..

All chicks are just over
nine weeks
old. About 9.5 weeks, to be exact.
#1 - NO pink in the comb at all. Hardly any comb, as a matter of fact. S/he is bearded, so no wattles. However, the tail feathers look like they could be coming in roo-ish to me. Anyone agree? Also, any guesses on breed? Could it be a black EE or an EE mix? Legs are yellow with a black wash on the front.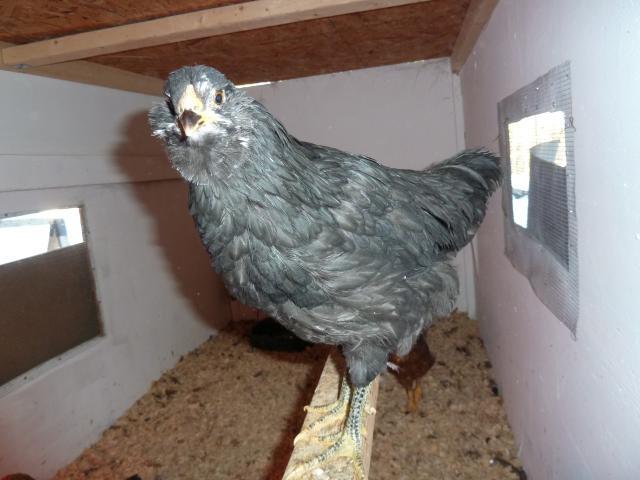 #2 I think this one is a pullet. Smaller than #1, no beard, same yellow legs with black wash, but slight feathering to legs.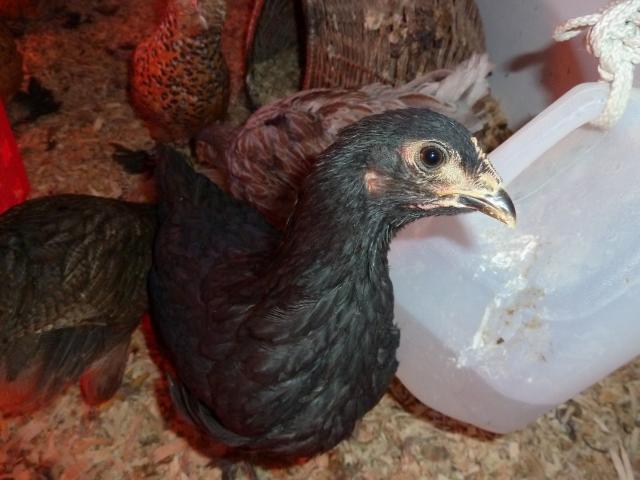 #3 I think this one is also a pullet - any idea what breed? Or another mix?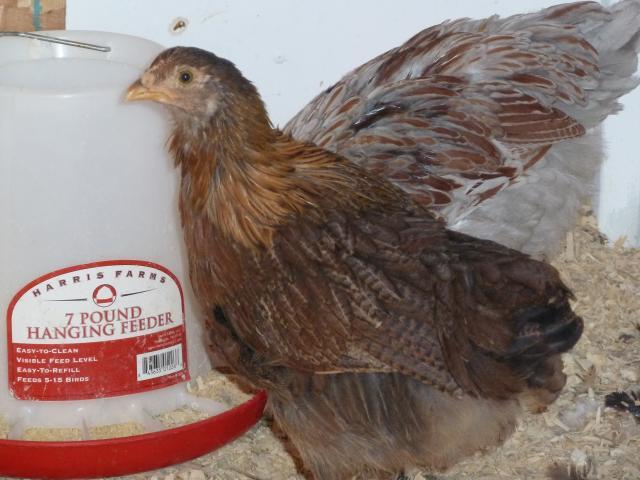 #4 last one is my stumper. This is a BLRW that I picked out of the four I hatched as 'most likely to be a girl'. The others had bigger legs and pink combs when they went away at four weeks.
It has developed early wattles and a bit of pink, so I have now been assuming it is a roo. However, my LAST blrw also developed very early and turned out to be a big fat girl, so I don't want to rehome 'him' and make an error. Plus 'his' wattles and comb are rather yellow. Again, 9.5 weeks. Thoughts? Wyandottes always confuse me - I had one pink up at three days that was also a girl. LOL.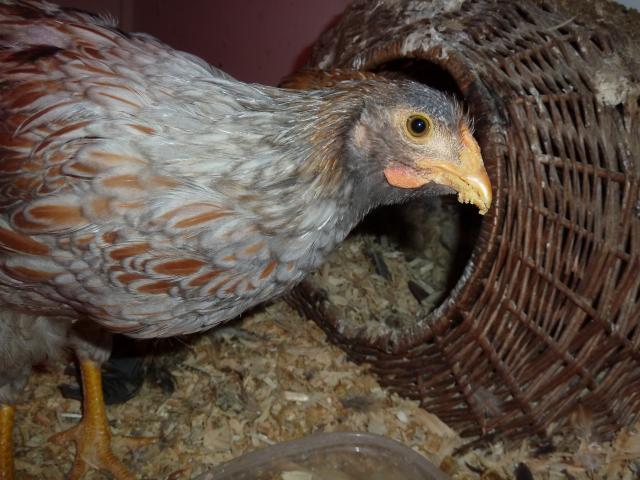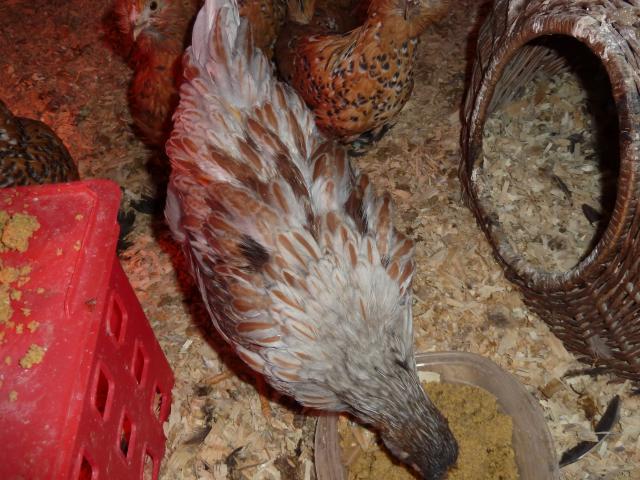 Thoughts? Will update as always if I find out for sure..

Last edited: