Here are a few of my favorite chicks. They are 4 weeks old.
#1 Mohawk (the only one with legs this color--kind of pale, slate green)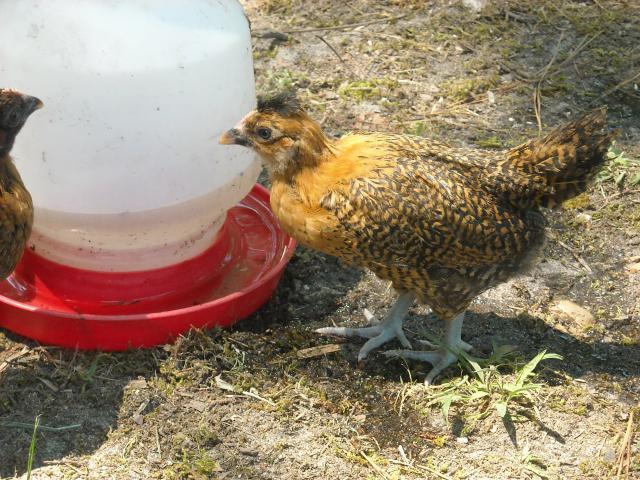 #2 Eyeliner (two pics of this one)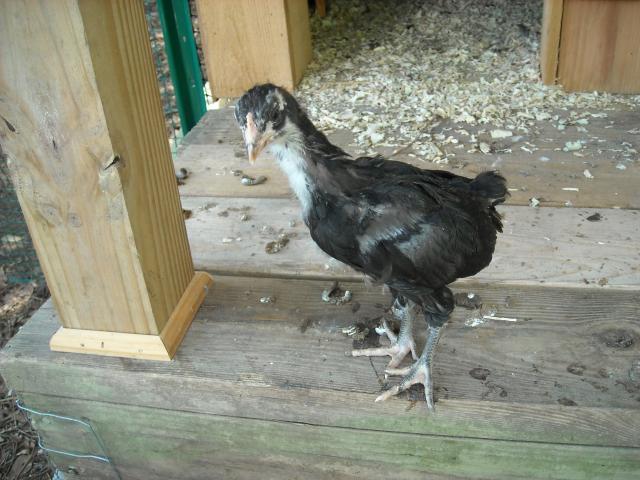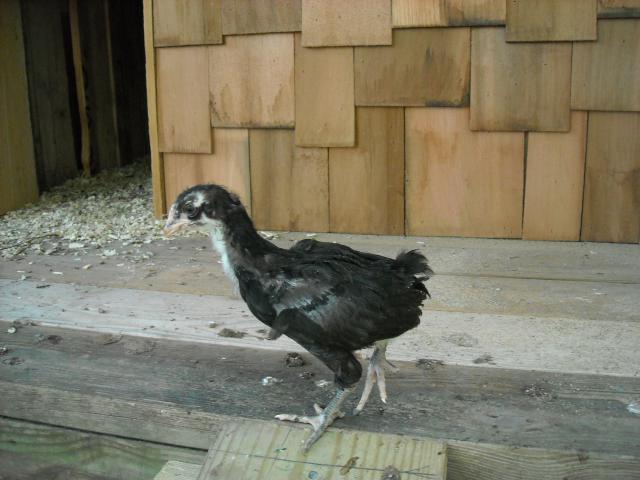 #3 mystery chick on the left and Buttercup on the right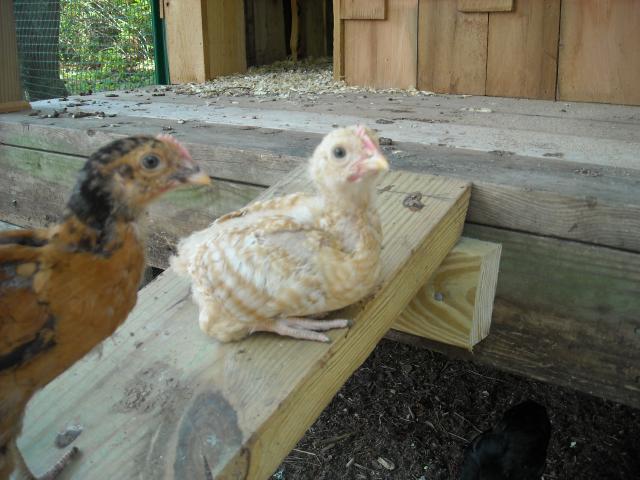 And here is a group shot since they stopped cooperating for their portraits and it was too hot to be outside any longer.