I was given 3 chickens by a teacher who hatched them in her preschool class as a spring project. She had no idea what kind of chickens they were but she said she had them checked out and they were all hens. I got them when they were about 4-5 weeks old (they still had downy feathers and were smaller then my RI red). Now they TOWER over every other chicken I have and I've caught them mounting my known hens. No crowing yet and I've had them for about 5 months (I know that doesn't mean much tho).
I've looked for spurs on the backs of the feet but don't think I see any. They have feathers on their feet (which half of them have fallen out as you can see in the pictures).
Any ideas? I tried to get as many photos as I could but it's windy enough today to knock a witch down with a house if you know what I mean?!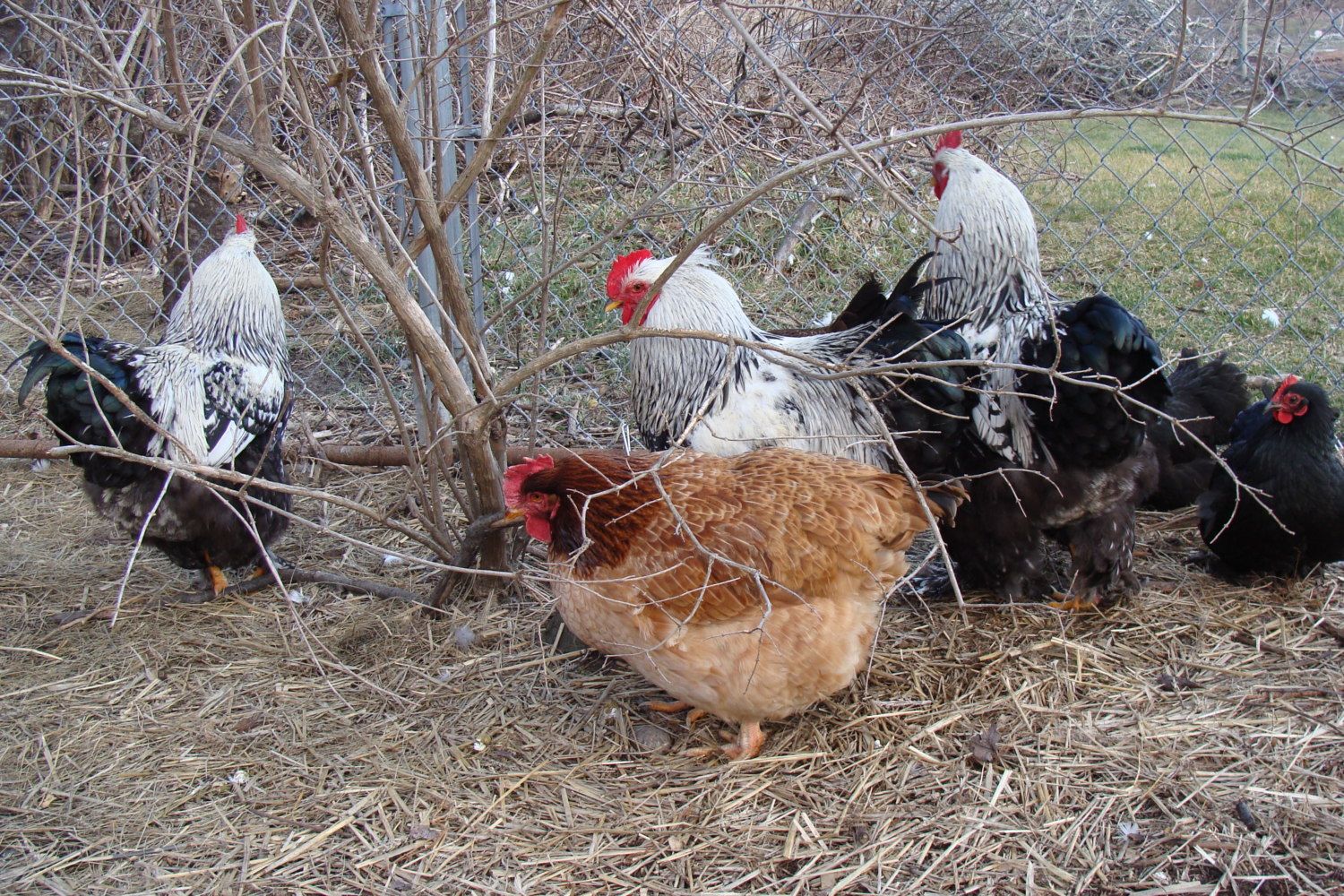 See how much bigger they are then my RI red? Never mind the cochins to the right!